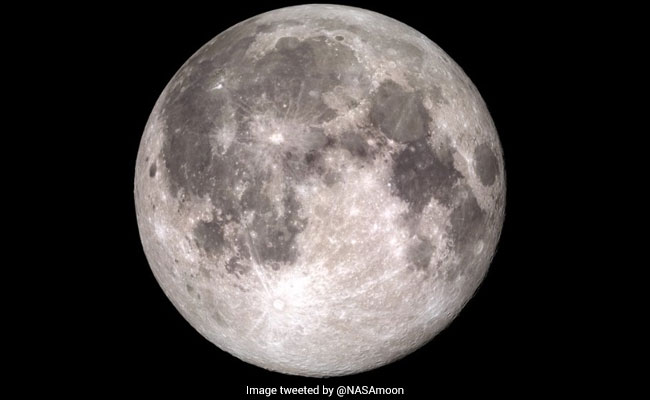 Guru Purnima is celebrated in India as one of the
most auspicious days of the Hindu calendar
. It is celebrated on
purnima
or the full moon day in the month of
Ashadha
(June-July). While social media in India is full of people talking about the significance of Guru Purnima, there is also an unlikely entrant in this list of people tweeting about it. NASA Moon, NASA's official account about the earth's moon, has tweeted about Guru Purnima 2017 too.
In a tweet posted some 16 hours before writing this, NASA Moon talks about the many names given to the full moon this weekend, including Guru Purnima. Other names for Guru Purnima include Hay Moon, Ripe Corn Moon and Thunder Moon. Accompanying the tweet is a stunning picture of the full moon:
Full moon this weekend - called Guru Purnima, Hay Moon, Mead Moon, Ripe Corn Moon, Buck Moon, or our favorite, THUNDER MOON pic.twitter.com/XLufAdoDEQ

- NASA Moon (@NASAmoon) July 7, 2017
The tweet has been 'retweeted' over 1,000 times. Amongst those who retweeted it is also NASA's official handle. NASA is the common acronym given to the National Aeronautics and Space Administration of USA.
Meanwhile, many Indians have applauded NASA for acknowledging Guru Purnima:
Guru Purnima

- Sushanth Mali (@SushanthMali) July 7, 2017
Thanks for mentioning Guru Purnima

- Gina Roy (@GinaRoy2007) July 8, 2017
Guru Purnima in India is celebrated by holding pujas to honour 'guru' or teachers. Many people fast on the festival, ending it only after the evening puja. Guru Purnima also marks the first day in the peak of the lunar cycle.Click for more
trending news