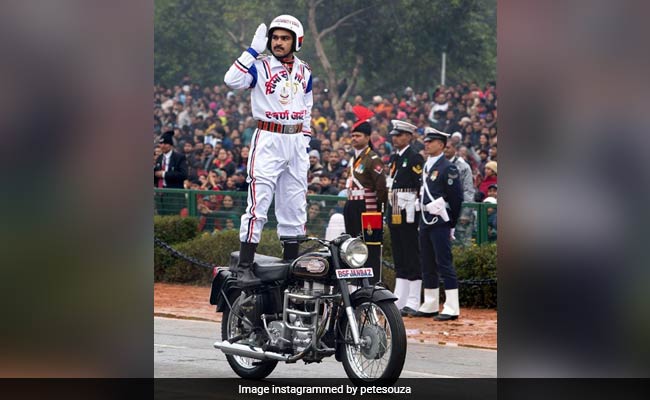 That former official White House photographer
Pete Souza
is an expert at subtly
trolling US President Donald Trump
is pretty well-known. The photographer has been known to share some perfectly-timed photographs of former POTUS Barack Obama from his tenure to throw shade at current POTUS Donald Trump. And Mr Souza's latest jibe at Donald Trump is exceedingly interesting yet again - a picture from India's 2015 Republic Day Parade.
Those of you finding it hard to connect the dots, this picture too delivers a burn for Mr Trump - here's how. POTUS has instructed the Pentagon to prepare for a grand military parade through the streets of the US capital. He was reportedly inspired by the Bastille Day celebration in Paris last year where he was a guest of French President Emmanuel Macron.
"The marching orders were: I want a parade like the one in France," a military official told
The Washington Post
. "This is being worked at the highest levels of the military."
With a trolling level as extraordinary as Mr Souza's, it's not hard to figure out why he posted the image on Instagram yesterday. The picture was taken during the 2015 Republic Day parade when Mr Obama was the Chief Guest.
Since being posted last evening, the picture has collected over 47,000 'likes' and several comments from impressed Instagram users.
"HOW in the world do you always find the perfect photo for the time, petesouza? It astonishes me and it makes my day every single time! love, love, love," says one Instagram user. "There really is a Souza photo for everything (and I love that fact)," says another.
"That is some ninja level trolling there dude," says one commenter. "So much SHADE!!!! I love it!" says another.Click for more
trending news