Mumbai:
Even on the day of reckoning, Ankur Panwar could not seem to muster any remorse for flinging acid on Preeti Rathi in 2013 and causing her an agonising death. The 26-year-old was all smiles even as the judge sentenced him to death for the vicious crime. Minutes later, he got into a brawl with the victim's family and hit Preeti's brother, before the police dragged him away.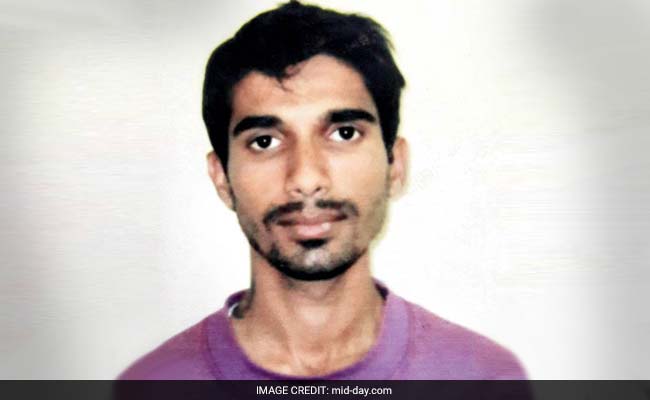 After the Rathi family spent three years fighting for justice for their daughter, it took all of 10 minutes to seal Panwar's fate yesterday.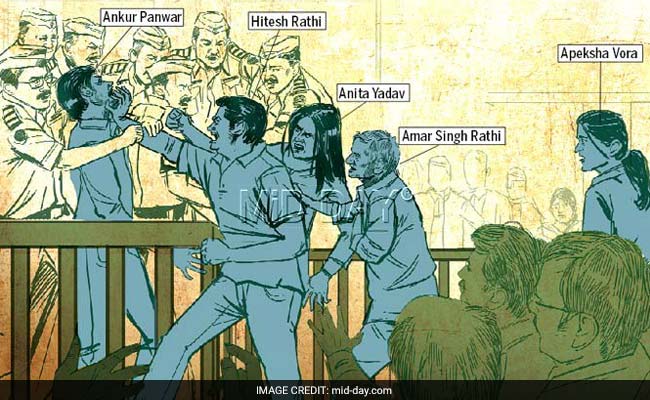 The Special Women's Court judge, AS Shende called Panwar to the witness box and declared: "He should be hanged by the neck till death, subject to confirmation by the Bombay High Court."
Brawl in court
Preeti's father Amar Singh Rathi, her brother Hitesh and a female relative had come to hear the sentence. On the other hand, Panwar was alone, as he had asked his mother to return to Delhi. But a constant smile remained on his face even after he returned to the accused's box.
As Preeti's family was passing by Panwar, the female relative, Anita Yadav, looked at him and asked him why he was smiling. Panwar was seen making aggressive gestures at Anita and, in no time, an argument broke out between them.
Preeti's brother, Hitesh, intervened and slapped Panwar. The police immediately sprung into action, but Panwar managed to strike back at Hitesh before he was taken away.
Shortly after the scuffle, Preeti's father emerged from the courthouse and said, "I am satisfied with the verdict. If he appeals in the high court, I will make sure he gets the death sentence there, too. This kind of a man has no place in society; he deserves to be in jail. He is a cruel man and he can't be good to his parents either. He deserves this punishment."
He further said, "We were not sure at that time about who did it. But Preeti told us that whoever did this should be hanged."
Landmark judgment
By his own admission, Panwar hadn't expected the death penalty. Until this point, acid attacks were not categorised as the rarest of rare cases that justified capital punishment.
One of the investigating officers, Ashok Khot said, "After the new amendment in laws on acid attack cases, this is the first time the death penalty has been awarded to an accused."
The judge pointed out several factors to explain how the crime deserved the stern punishment. She observed that Panwar had been unable to explain the acid marks on his hand, which were probably from the attack on Preeti.
The judge said that this was one of the first acid attacks in which the victim had died, further pointing out Panwar flung 2 kg of sulphuric acid on her, which showed the intention to kill her.
It is worth noting that he was given the death penalty under Section 302 (murder), and sentenced to five years of imprisonment under Section 326 (attempted acid throwing) of the IPC, along with a fine of Rs 5,000.
-------------------------------------------------------------------------------------------------------------------------------------------------
More brutal than rape

Judge Shende observed that acid attacks can be more brutal than rape. She also noted that Preeti survived for 30 days but since she was blind, she had no idea how the attack had destroyed her face. Judge Shende also said that this was not a case of love, as the accused merely wanted power over the victim, and when she refused, he destroyed her.
(This story has not been edited by NDTV staff and is auto-generated from a syndicated feed.)
Get Breaking news, live coverage, and Latest News from India and around the world on NDTV.com. Catch all the Live TV action on NDTV 24x7 and NDTV India. Like us on Facebook or follow us on Twitter and Instagram for latest news and live news updates.