Bellary, Karnataka:
Highlights
BJP's B Sriramalu is contesting against Chief Minister K Siddaramaiah
He is described as a key aide to Janardhan Reddy, scam-hit mining baron
Amit Shah had said the BJP has "nothing to do" with Mr Reddy
As Karnataka Chief Minister Siddaramaiah touched down earlier this week in north Karnataka to file his nomination for the Badami seat, the BJP had his challenger standing by: B Sriramalu, currently its MP in Bellary.

It was an indication that B Sriramulu, commonly described as a key aide to Janardhan Reddy, the scam-hit mining baron from Bellary, is emerging as a political force in his own right.

In the 2008 assembly election, the BJP powered to victory in part because of the Reddy-Sriramulu combination, a potent mix of the mining capital of Mr Reddy and his brothers, and the political capital of Mr Sriramulu, a rising leader of the tribal community.

But by the next election in 2013, Mr Reddy - engulfed in charges of corruption - had been jettisoned. Mr Sriramulu, while not directly implicated in the cases, left with him, jointly floating a political party that tasted limited success in and around Bellary district. Mr Sriramulu returned to the BJP in 2014, winning the Bellary Lok Sabha seat and setting himself up for a pivotal role in next month's assembly elections.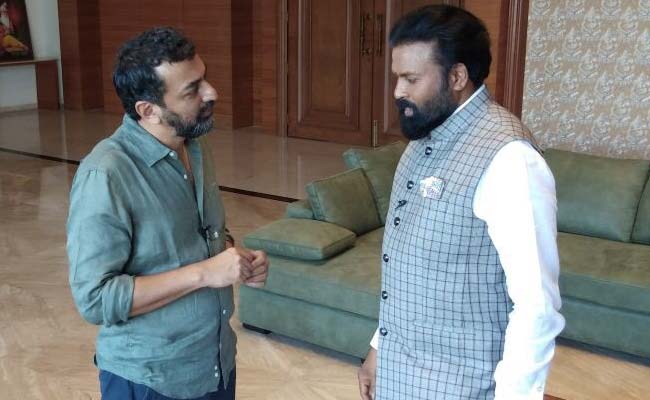 A BJP functionary in Bellary told NDTV that after the BJP's Chief Ministerial candidate BS Yeddyurappa, Mr Sriramulu is the only state-level BJP leader to have been assigned a helicopter to hop across the state for campaigning.
"He is a mass leader", the functionary said, a reference not just to Mr Sriramulu's charisma, but his status as one of the few BJP leaders from the Scheduled Tribes (ST). Crucially, his presence acts as a counterpoint to Mr Siddaramaiah, a Kuruba, a numerically significant OBC (other backward class) group in Karnataka, higher up the caste scale than STs.
In more anecdotal evidence of Mr Sriramulu's rising stock, his Wikipedia page describes him as "the Deputy Chief Ministernal(sic) Candidate from Karnataka for 2018", a position which the BJP is yet to formally announce. (Mr Sriramulu claims he has no such ambitions.)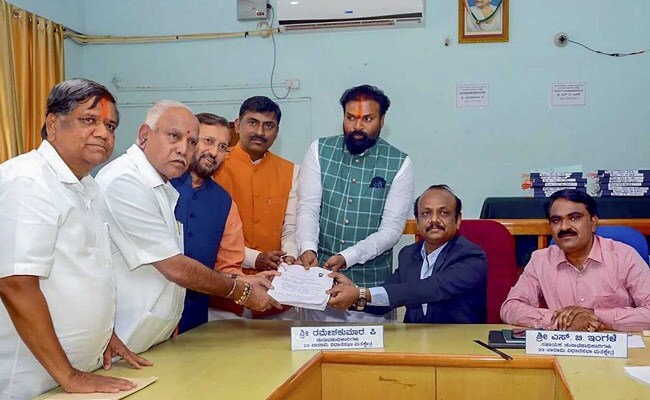 But Mr Sriramulu's continuing association with Mr Reddy casts a shadow on his upward arc.
BJP President Amit Shah had recently said the party "has nothing to do with Janardhan Reddy", an acknowledgement of the magnitude of charges Mr Reddy is embroiled in. Two of his brothers, Karunakar Reddy and Somasekhar Reddy, who face lesser charges, have been given BJP tickets.
But Mr Reddy embarrassed the party when he appeared last week on stage with Mr Yeddyurappa and Shivraj Singh Chouhan, the Madhya Pradesh Chief Minister, to endorse Mr Sriramulu's nomination to a constituency in Chitradurga district. (Mr Sriramulu is contesting from two seats.)
"Janardhan Reddy is my friend", Mr Sriramulu told NDTV
in an interview in his Bellary home. "He is a worker of the BJP, even though he has no responsible post in BJP," he said.
As for Mr Reddy appearing on stage, he said "We will obviously have to accept his (Janardhan Reddy's) seniority, right? He is an ex- minister" (in the former BJP government in Karnataka).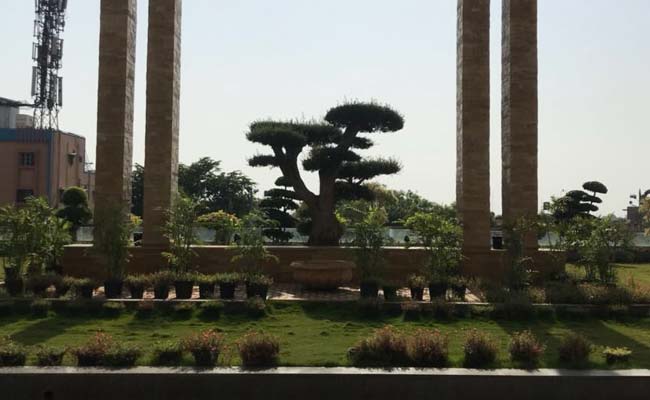 Mr Sriramulu insists his ties to Mr Reddy are political, not financial. "I am not a mine owner. I have never done any business. I have nothing on my name", he said.
His palatial home, set on 1.5 acres of land in Bellary, belies such humility. We were shown around a massive living room with over 30-foot ceilings topped by a glass chandelier, a sprawling dining room with a row of red velvet-clad chairs, an indoor badminton court, an outdoor patio overlooking a swimming pool, and a huge meeting area.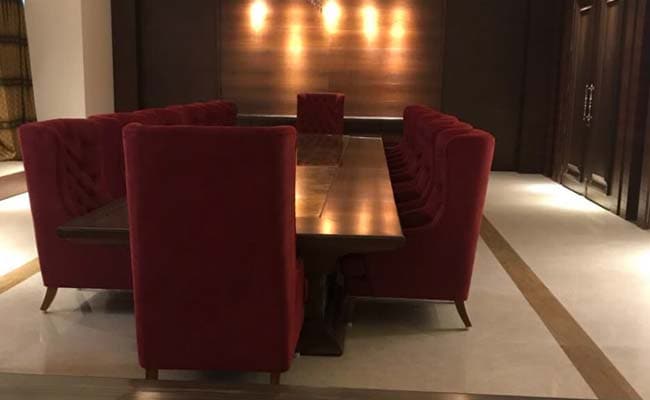 "It was my father's, his parents'. This is an ancestral asset", he said, referring to the luxurious surroundings. "None of it is from mining money". Mr Srimamulu's father worked for the Indian Railways.
The home shares a boundary wall with Mr Reddy's sprawling estate. The Reddy home, however, has an abandoned air. Mr Reddy by court decree is not allowed to enter Bellary district. He however has taken up residence in Chitradurga, a neighbouring district in the Molkalmoru constituency, the other seat from where Mr Sriramulu is contesting.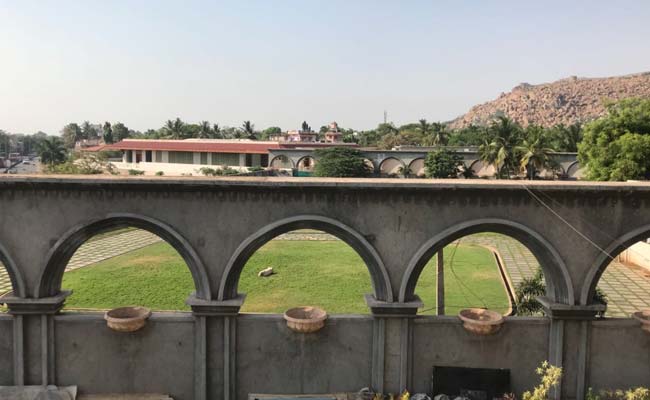 On Wednesday morning, both of them turned up in a village in a fleet of high-end SUVs. They then mounted a BJP campaign truck, and made their way through the village. Mr Reddy, draped in a BJP scarf, made speeches in support of his friend.
A printed BJP handbill pinned to the village wall with Mr Sriramulu's campaign schedule for the day listed 25 village visits, and featured a host of photographs of national and state leaders, including of Mr Reddy.
For all practical purposes, the Reddy-Sriramulu team is back; whether it acts as drag or a boost on the BJP or on Mr Sriramalu's upward graph is unclear.
Get Breaking news, live coverage, and Latest News from India and around the world on NDTV.com. Catch all the Live TV action on NDTV 24x7 and NDTV India. Like us on Facebook or follow us on Twitter and Instagram for latest news and live news updates.