Highlights
Naveen Kumar said he supplied bullets used to kill Gauri Lankesh: Police
He was reportedly a member of a pro-Hindu outfit
He also admitted to a plot to kill rationalist Professor KS Bhagwan
Bengaluru:
The first man to be arrested for the murder of senior journalist Gauri Lankesh in Bengaluru last year, in a confession to the police, has reportedly said he supplied bullets to a rightwing activist who told him they were for "Gauri Lankesh as she was anti-Hindu." The man, KT Naveen Kumar, is allegedly an arms dealer who also admitted to a plot to kill a known rationalist, Professor KS Bhagawan.
Prof Bhagawan was given police protection after the murder of rationalist MM Kalburgi in 2015 in Dharwad, around 400 km from Bengaluru.
Naveen Kumar's 12-page statement is part of a charge-sheet filed by the police nine months after the senior journalist was shot dead just outside her house in Bengaluru. The charge-sheet lists 131 points as evidence and also includes a route map prepared by the killers, who recced Gauri Lankesh's home from multiple angles before the hit.
According to the police, Naveen Kumar is a member of a pro-Hindu outfit and founded the Hindu Yuva Sene in 2014. A student of commerce, he dropped out of college in Mysore reportedly after being influenced by right-wing ideology. He is also an alleged illegal arms dealer.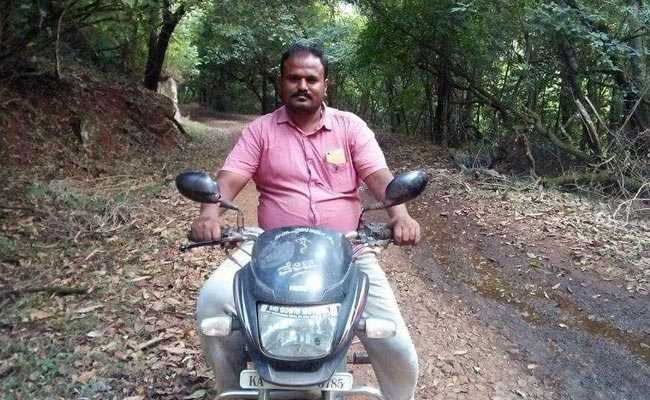 He allegedly went to Mangalore, where he met Sriram Sene founder Pramod Muthalik - notorious for a vicious attack on young girls and boys at a club, caught on camera.
During one of his annual visits to a conference called "Hindu Janagruthi Samithi", he was approached by a man who called himself Praveen.
"Praveen came home, met me and my wife and said he needed bullets," Naveen Kumar says in the statement.
He reportedly showed bullets that he had at home and gave Praveen two of them to test. He did, and told Naveen they were "useless" and he needed to buy good bullets.
Praveen then told Naveen that the bullets were to kill Gauri Lankesh as she was anti-Hindu, according to the confession.
The murder, according to the police charge-sheet, was planned in Bengaluru and Belgaum.
Naveen has claimed to the police that he tried to buy new bullets but couldn't get them and couldn't communicate with Praveen as he wasn't using a mobile phone.
On September 5, the day Gauri Lankesh was murdered, Naveen Kumar claims he went to Mangalore and learnt from the newspapers that the journalist was killed.
A special investigation team has also learnt about his role in planning the murder of Professor Bhagawan.
The charge-sheet reportedly includes phone call records of Naveen discussing the professor's murder.