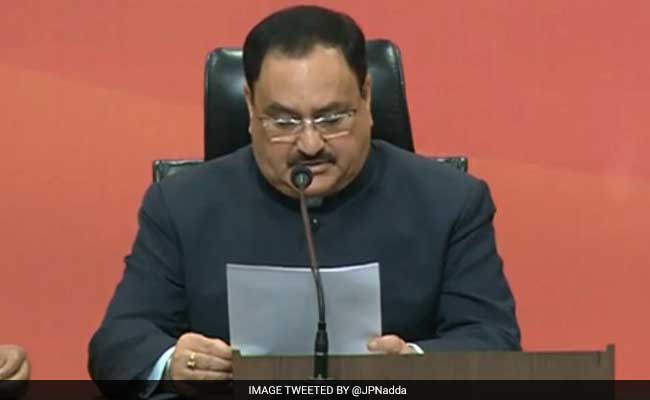 New Delhi:
The BJP on Wednesday announced the names of five candidates for the biennial elections to the Karnataka Legislative Council, slated to be held on June 11.
"BJP central election committee has decided the names of S Rudregowda, K P Nanjundi, N Ravikumar, Thejaswini Gowda and Raghunath Malkapure for the ensuing Karnataka biennial elections to the Karnataka Legislative Council by the members of Legislative Assembly," secretary of the BJP Central Election committee J P Nadda said in a statement.
The election has been necessitated as the term of 11 members of the council, elected by MLAs, will expire on June 17.
The MLCs who are set to retire are B J Puttaswamy (BJP), M R Seetharam (Congress), Motamma (Congress), D S Veeraiah (BJP), Syed Mudeer Aga (JDS), Somanna M Bevinamarad (BJP), Raghunath Rao Malkapure (BJP), Bhanu Prakash (BJP), C M Ibrahim (Congress), K Govindaraj (Congress) and B S Suresh (IND).
The notification for the biennial election has been issued on May 24 and the last date for filing of nominations is May 31.
Scrutiny of nominations will be held on June 1, while the last date for withdrawal of candidature is June 4.