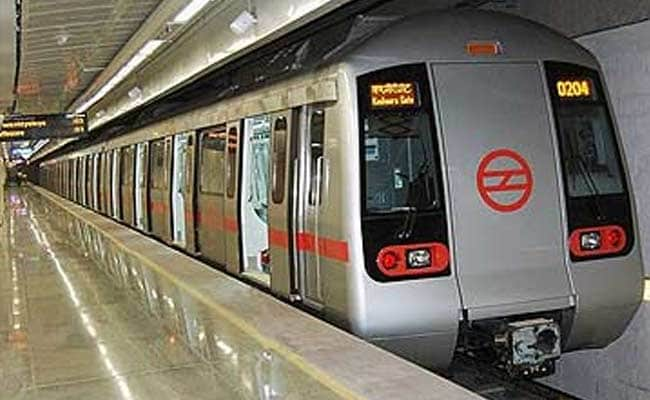 New Delhi:
Delhi Metro Rail Corporation (DMRC) has announced recruitment for Junior Engineer, Assistant Manager, Assistant Programmer, Legal Assistant, Fire Inspector, Librarian, Maintainer, Office Assistant and Store Assistant posts. Government job aspirants can start applying for the posts, only after going through the official notification released online. DMRC has also begun recruitment for various executive and non-executive posts including stenographer, account assistant and office assistant through special recruitment drive for SC, ST category. Details of the recruitment is available online in the official website of DMRC at delhimetrorail.com.
The last date to apply is 26 February 2018.
While GATE score card is a must for Assistant Manager post, candidates with Engineering Diploma can appear for Junior Engineer post. 'Candidates who are appearing at the qualifying exam, qualifying of which would make them educationally eligible for these posts but have not yet been informed of the results, will also be eligible for applying for these posts,' clarifies DMRC regarding the educational qualification.
For executive category posts, the selection will be through computer based test, group discussion and personal interview and medical examination. There will no group discussion and personal interview for non-executive category posts. 'All candidates shall have to undergo the medical fitness test(s) and meet the medical standards prescribed by DMRC for various posts.'
Vacancy DetailsExecutive Category Posts
Assistant Manager Electrical: 21 posts
Assistant Manager S&T: 12 posts
Assistant Manager Operation: 8 posts
Assistant Manager Fire: 2 posts
Assistant Manager Stores: 2 posts
Assistant Manager Environment: 1 post
Assistant Manager IT: 1 post
Assistant Manager Electrical: 25 posts (Contract)
Assistant Manager S&T: 22 posts (Contract)
Assistant Manager Civil: 44 posts (Contract)
Assistant Manager Alignment Design: 1 post (Contract)
Non- Executive Category Posts
Junior Engineer Electrical: 192 posts
Junior Engineer Electronics: 135 posts
Junior Engineer Mechanical: 87 posts
Junior Engineer Civil: 24 posts
Junior Engineer Environment: 2 posts
Assistant Programmer: 9 posts
Legal Assistant: 4 posts
Fire Inspector: 10 posts
Librarian: 2 posts
Maintainer Electrician: 317 posts
Maintainer Ref & AC Mechanic: 33 posts
Maintainer Fitter: 178 posts
Junior Engineer Electrical: 7 posts (Contract)
Junior Engineer Electronics: 102 posts (Contract)
Junior Engineer Civil: 96 posts (Contract)
Office Assistant: 14 posts (Contract)
Store Assistant: 13 posts (Contract)
Click here for more
Jobs