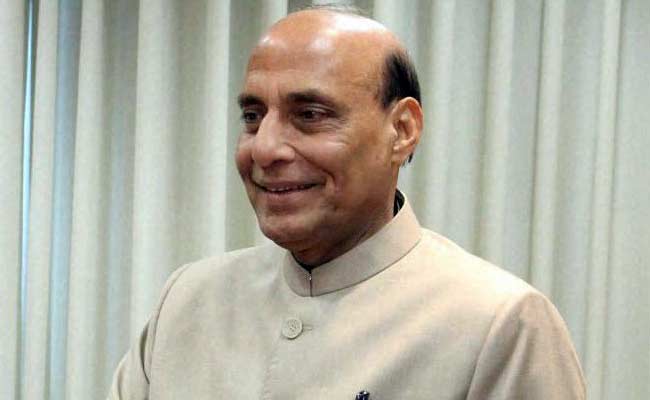 The government will use all its "might" to ban cow slaughter across the country, Home Minister Rajnath Singh said in a speech to spiritual leaders in Madhya Pradesh , underscoring moves to fulfil a poll promise of Prime Minister Narendra Modi.

"Cow slaughter cannot be allowed in this country," the Home Minister said on Sunday. "We will use all our might to ban it. We will try to build a consensus."

A renewed thrust by the government to protect cows, has led to a clamp down on beef trade, run mostly by Muslims.

India is the world's second-largest beef exporter and fifth-biggest consumer.

Mr Modi, who in his election campaign last year criticised the previous government for promoting beef exports, in 2011 spearheaded a ban on beef trade in his home state of Gujarat where he was Chief Minister for over a decade.


There is no central law on cattle slaughter though various states have brought in their own legislation. The Home Minister pointed out that the government's minority in the Upper House or Rajya Sabha presents a challenge in clearing new laws. "You must be reading in newspapers how the government has to struggle to get various bills passed in Parliament," he said.
Maharashtra, the country's second most populous state, extended a ban on the slaughter of cows to bulls and bullocks this month. Other BJP-led states such as Jharkhand and Haryana have also tightened curbs.
Critics say tougher anti-beef laws could pave the way to a nationwide ban that would threaten thousands of jobs.
The number of cattle on the streets in towns and cities could swell by 200,000 in Maharashtra alone as farmers abandon animals they can't sell, according to the beef trade.