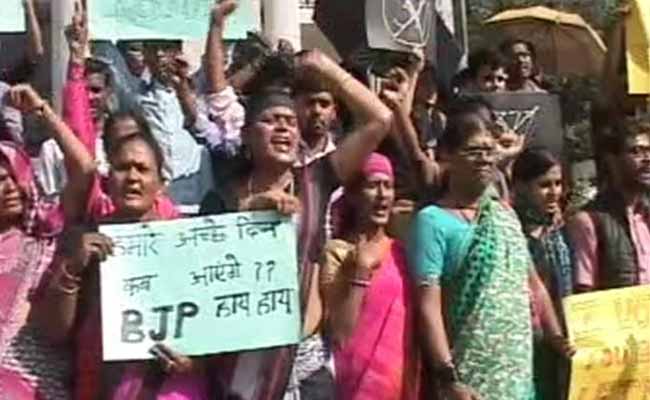 New Delhi:
The Supreme Court of India has referred a plea seeking decriminalisation of gay sex between two consenting adults to larger bench. A top court bench comprising Chief Justice Dipak Misra and Justices A M Khanwilkar and D Y Chandrachud said the issue arising out of section 377 of the Indian Penal Code required to be debated upon by a larger bench. Section 377 is a law that dates back to 1800, and criminalises anal and oral sex, as unnatural sex and says that it is against the order of nature. The Supreme Court's observations came after petitions filed by Aman Nath, the owner of Neemrana hotels, Navtej Johar, a classical dancer, celebrity chef Ritu Dalmia, former editor Sunil Mehra and restauranteur Ayesha Kapur. The Court has issued a notice to the Centre seeking its response on the issue.
What The Supreme Court Said On Section 377:
"Earlier decision of the Supreme Court in 2013 requires to be reconsidered because of the constitutional issues involved and we think it appropriate to send this to a larger bench"

"A section of people or individuals who exercise their choice should never remain in a state of fear"

"The determination of order of nature is not a constant phenomenon. Societal morality also changes from age to age. Law copes with life and accordingly change takes place"

"Choice can't be allowed to cross boundaries of law but confines of law can't trample or curtail the inherent right embedded in an individual under Article 21 - Right to life and liberty.

"Morality that public perceives, the Constitution may not conceive of"