New Delhi:
The sudden resignation of Reserve Bank Governor Urjit Patel today was followed by a concerted opposition attack on the government, which accused it of attempting to destroy the economy and the country's institutions. Mr Patel -- handpicked by Prime Minister Narendra Modi under whose tenure the exercise of demonetisation took place -- had stepped down nearly 10 months ahead of time amid an unprecedented, public face-off with the government over autonomy and other issues.
With his resignation coming six months after that of Chief Economic Advisor Arvind Subramanian, there were allegations that the financial experts in the government were stepping down as they were fed up with the Centre's mismanagement of the economy.
Mr Patel's predecessor Raghuram Rajan had exited the central bank after a three-year tenure that was marked by severe political criticism and even personal attacks. He was the first RBI Governor in two decades who did not have a second term.
In his tweets, Prime Minister Narendra Modi said Mr Patel "leaves behind a great legacy. We will miss him immensely". Union finance minister Arun Jaitley had wished him "all the very best and many more years of public service".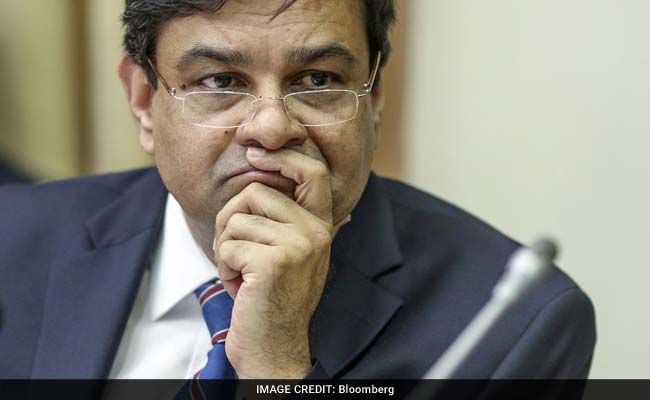 Mr Patel, who cited "personal reasons" for quitting, did not mention any future plans.
One of the first to respond to the issue was Raghuram Rajan. "All Indians should be concerned about Governor Patel's resignation," said Mr Rajan, who had also underscored the need to ensure the RBI's independence.
Within minutes, a number of opposition leaders -- from Delhi Chief Minister Arvind Kejriwal to his Bengal counterpart Mamata Banerjee and Andhra Pradesh's Chandrababu Naidu -- lashed out at the government. A battery of Congress leaders, including party chief Rahul Gandhi and former union ministers P Chidambaram, joined in.
"People he (PM Modi) appointed are resigning... first Arvind Subramanian left as Chief Economic Adviser and now it is Urjit Patel. The economy is suffering... Modi thinks that he is the biggest economist and he doesn't need them, so they are resigning," senior Congress leader Kapil Sibal said.
Accusing the BJP of "assault" in institutions like the Central Bureau of Investigation, the Reserve Bank, the Election Commission and the Constitution, party chief Rahul Gandhi said the RBI Governor has resigned "because he could no longer work with the government" .
Delhi Chief Minister Arvind Kejriwal, who made a debut at the united opposition meeting today, tweeted:
RBI governor Urjit Patel has been eased out since he refused to allow the Modi govt to plunder Rs Three lakh crore of RBI reserves. Now Modi govt will get a more pliable RBI governor who will allow this loot

— Arvind Kejriwal (@ArvindKejriwal) December 10, 2018
In a tweet, Bengal Chief Minister Mamata Banerjee said it was an unprecedented "financial and economic emergency."
This has never happened before. This is unprecedented. We are deeply concerned. The RBI is the custodian of public money. The credibility of all institutions is being destroyed. This is a financial and economic emergency

— Mamata Banerjee (@MamataOfficial) December 10, 2018
One of the triggers for the months-long tension between the bank and the government is the reserves of the RBI, amounting to Rs 3.6 lakh crore. Critics said the government was pressurising the bank to release the funds, meant for emergencies, to boost the economy in an election year.
At the height of the face-off, Arvind Subramanian had said, "It (surplus funds) should not go towards routine financing of spending and deficit financing - that would amount to raiding the RBI."
Get Breaking news, live coverage, and Latest News from India and around the world on NDTV.com. Catch all the Live TV action on NDTV 24x7 and NDTV India. Like us on Facebook or follow us on Twitter and Instagram for latest news and live news updates.