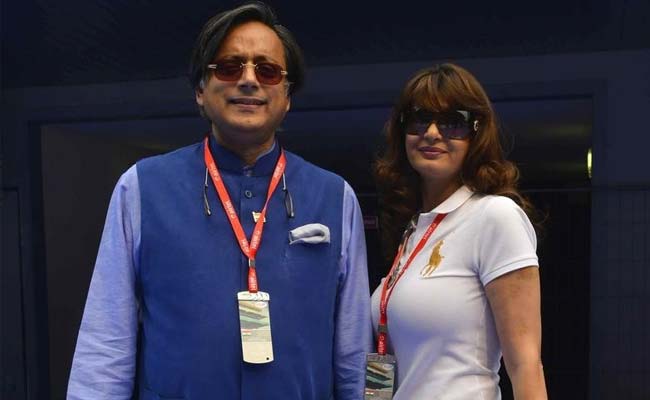 New Delhi:
Congress leader Shashi Tharoor has been charged with abetting suicide in the death of his wife Sunanda Pushkar in 2014 at a hotel in Delhi. Mr Tharoor has also been accused of cruelty in his marriage in the chargesheet submitted by the Delhi Police in a Delhi court today. Mr Tharoor is a Congress parliamentarian from Kerala. He denied the charges and called them "preposterous". Mr Tharoor is the only person named as an accused in the 3,000-page chargesheet filed by the Delhi Police. Sunanda Pushkar was 51 when was found dead in her suite at a luxury hotel in south Delhi on January 17, 2014. She was found dead days after she accused Shashi Tharoor of having an affair with a Pakistani journalist. Delhi Police have said they found no evidence of murder but circumstances were such that she had been driven to suicide -- she had not been eating or even leaving her room, the chargesheet says.
Here are the updates on the Sunanda Pushkar death case:
"This is a politically targeted and articulated charge sheet against Dr Shashi Tharoor who is a man of ethics who upholds his values throughout his professional and personal life! This agenda is not going to withstand and serve their intention to tarnish him," former Kerala Chief Minister Oommen Chandy tweeted.