Jammu:
It's 3' o clock in the morning at the Yatri Niwas in Jammu. Close to 3,000 pilgrims from across the country have gathered here to undertake the Amarnath Yatra, an annual pilgrimage that takes place in the Kashmir Valley between the months of June to August.
NDTV undertook the 300 km journey from the base camp in Jammu to Pahalgam, the first major halt of the pilgrims in the Kashmir Valley.
Amid heavy security cover provided jointly by the police, paramilitary and army personnel, the convoy of over 150 buses, cars and vehicles with pilgrims leave Jammu.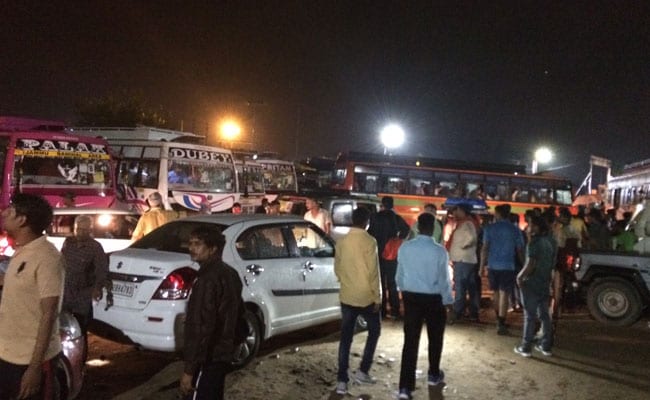 Authorities said they don't want to take any chances after the recent terrorist attack on a bus carrying pilgrims back from the Amarnath cave-shrine. Seven pilgrims were killed and over 20 were injured in the attack near Anantnag on July 10.
The attacks, however, haven't taken a toll on pilgrims' enthusiasm. "Those who believe in violence don't belong to any religion. What carries us (pilgrims) forward is our devotion and our faith in our God", said Soni Soren, 56, from Chhattisgarh.
"The biggest answer to elements who want to cause disruption is that the pilgrims continue to travel", added 42-year-old Mina Devi from Motihari in Bihar, as the bus breaks into a loud chant of 'Bam Bam Bole', a popular name for Lord Shiva, who is worshipped in Amarnath. Each year in the 40 metre Amarnath cave, situated at 3,888 metres above sea level, devotees worship Shiva Linga, believed to be formed from a trickle of water coming from an icicle.
Despite frequent incidents of violence and street protests in the Kashmir Valley and the recent terrorist attack- first in nearly two decades - the Amarnath Yatra has been a symbol of the syncretic culture, traditions and faith of the subcontinent.
The interdependence of the pilgrims on local Kashmiris is acknowledged widely. From selfie sticks, shawls, warm hats, food, to even car repair services, local Kashmiris have provided their services to pilgrims even during turbulence in the Valley. "Our journey would be incomplete without help from the local Kashmiris. They help us if we loose our way, they provide us so many services", acknowledged 34-year-old Mansukh Mehta from Gujarat.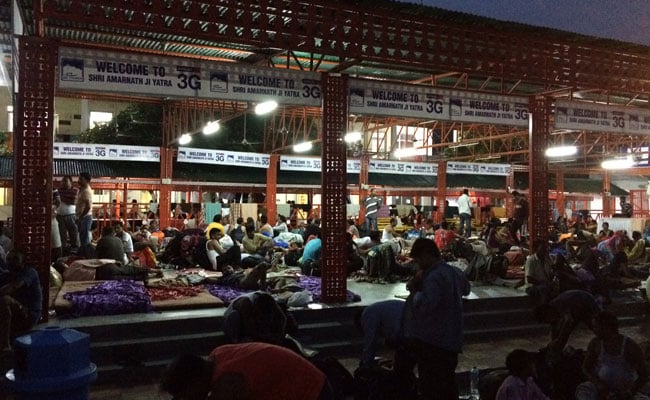 Arif Muhammad, a 24-year-old from Anantnag, has been associated with the Amarnath Yartra for over a decade. "We help them (pilgrims) with our heart because it is integral for us, our employment. Besides, this has been going on for years, we are still young, ask our elders who have created these traditions and bequeathed them to us", he said.
Fifteen hours later as the buses roll into Nunwam Base camp in Pahalgam, braving rain, hail and landslides, they are approached by local Kashmiris who offer services to pilgrims. From guides and shawls to hotel-rooms and horses, these local Kashmiris offer services on everything.
"I don't think I could have done Darshan without this young man's help", admits Sona, 47, from Maharashtra, pointing to Samir, the 19-year-old Kashmiri boy who led her all the way to the Amarnath cave.
"I have to say, without the involvement of the locals there is no way the pilgrims will be able to sustain several aspects of his or her journey. They are part of our pilgrimage with their efforts too," adds 51-year-old Parasuraman Shiman from Maharashtra.
For 19-year-old Samir, the pilgrimage symbolises an integral dimension of their Kashmiriyat. "We respect all people and families. We are in need of employment and they are in need of guides. But what we both give and take from each other is mutual respect and interdependence".