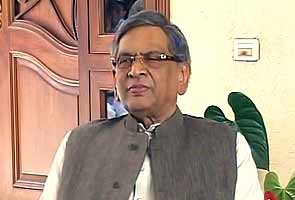 New Delhi:
Foreign Affairs Minister SM Krishna has responded to the air force chief's warning that in 2014, "Taliban-like elements could be at the Wagah border."
"India is always monitoring developments on the border, taking appropriate steps to defend the border, to stop infiltration of any kind, whether Taliban or otherwise," Mr Krishna said to NDTV today.
Over the weekend, Air Chief Marshal N AK Browne said that the Taliban threat and instability in the Af-Pak region can impact India's security, especially after the pullout of US combat lead troops from the region in 2014.
"Our fear is that we may have these forces very close to the Wagah border to deal with because the focal point of al-Qaida and Taliban has dramatically shifted very fast from Afghanistan to Af-Pak border and North West Frontier Province to the heart of Pakistan," he said in Bangalore on Saturday.