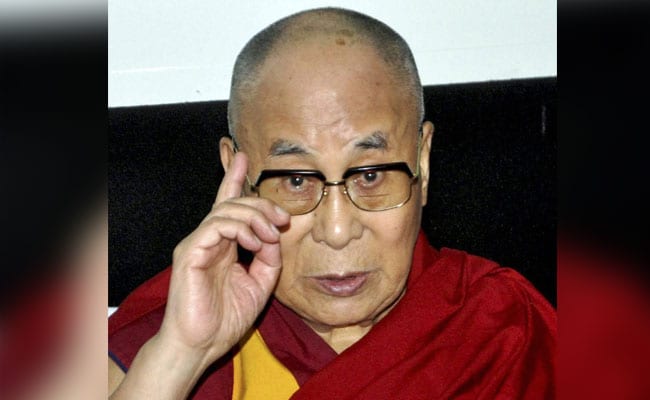 IMPHAL:
There are no Muslim or Christian terrorists because terrorists are no more religious once they embrace terror, Tibetan spiritual leader the
Dalai Lama said on Wednesday on his first visit
to Manipur capital Imphal. People cease to be Muslim, Christian or any group the moment they became terrorists," the Dalai Lama, 82, said at a public reception here on the second day of a three-day visit to Manipur.
The spiritual leader, who has a string of public engagements
in the northeastern state, also frowned at religious intolerance and called the continuing violence against
the Muslims in Myanmar "unfortunate".
He made a distinction between preserving or practising religion and propagating it. The latter, he said, "is not good".
"India is historically a multi-religion nation. So different people, different communities have a different belief and they must preserve that. But no one religious group has the right to convert or propagate. That is wrong," the exiled spiritual leader said.
The Dalai Lama has lived in India since fleeing his homeland in 1959 and is hated by the Chinese Communist regime that has tried to prop up his successor.
Asked about the recent standoff between India and China over the Doklam issue, he said while such incidents may continue to happen, the two countries were unlikely to go to war because there would be no clear winners.
"India and China are great nations, none have the ability to defeat the other, both have to live beside each other, in border areas some problem, but I do not think this will ever become anything serious" he added.
Earlier in the day, the leader also said that he hoped to see an Asian Union, comprising India, Japan and China, some day. "I am an admirer of European Union, African Union and Malaysia Union. I dream of an Asian Union with India, Japan and China as members," he said.