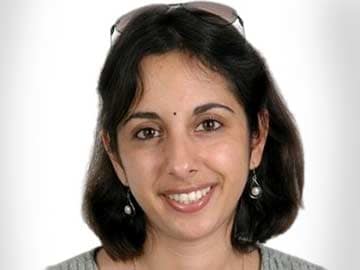 Mihira Sood has been litigating in Delhi for the past six years and is currently pursuing her LLM at Columbia Law School.

Last month, she wrote this column on how she - and many other young women -are exposed to sexual harassment in "one of India's most sexist professions."

Here, her take on the Tehelka rape case.

The Tehelka rape case raises some crucial issues, which one hopes will be discussed in greater depth now that the drama around Tarun Tejpal's arrest has subsided.
To start with, the issue of what to call it. There seems to be a universal reluctance to call it a rape case - instead it is referred to as the Tehelka controversy, sexual harassment, sex scandal, sexual assault, and perhaps someone will say it is "assault that falls within the legal definition of rape" but no one is calling it rape.
This is not pre-judging an issue before it has been tried, it is only characterising what kind of trial it is.
It is true that the complainant had herself referred to it as harassment in her initial communications, but she is not a lawyer and the fact that she may not have known what legal provisions apply to her case cannot be held against her.
Even the most ardent supporters of the new law have shied away from calling it rape in media discussions. Perhaps the law has ingrained in us so deeply that there is only one kind of act that is rape, that people are taking some time to digest the reality that the law has changed.
What further seems to have happened here is that though this is a case of rape, the initial mis-characterisation of it as sexual harassment served to add to the already ongoing debate on sexual harassment and was thus taken up in that vein by an enthusiastic media, creating a very confused discourse. While I applaud the media for its zealous coverage of sexual violence cases, I do feel that the rush to conflate all these issues has damaged both the complainant's case here as well as that of sexual harassment victims, whose violations are seen as comparatively less offensive and certainly less sensational.
Sexual harassment is an offence under the IPC, and sexual harassment at the workplace is dealt with in a separate law, though the definition is the same. Therefore, workplace harassment is covered under both laws and the complainant has a choice of seeking criminal punishment or having it dealt with at the organizational level.
When it comes to rape, the victim has a choice of whether or not to press a complaint, but a complaint may still be filed by a third person, though it will certainly be weakened without her testimony.
The new law of rape doesn't just cover digital penetration, but also provides an enhanced punishment (minimum ten years) where the rape is by a person in a position of authority towards the complainant. Not only that, Section 376 C states that a person who abuses a position of authority to induce a woman to have sexual intercourse with him (which includes the acts alleged against Mr. Tejpal) will be liable to 5-10 years in prison even where rape is not proved. In other words, his argument that she was a willing party is irrelevant in the face of her accusation.The provision provides a presumption that sexual intercourse between a superior and a subordinate is non-consensual once a woman has complained.
Therefore, the attempts at indicating consent or character assassination by Tejpal and his lawyers are not only nauseating, but also are of no help to him under the new laws.
So while the Tehelka case and other disclosures about harassment made in recent times have the common thread of powerful employers sexually exploiting their juniors, but there is a big difference in how the law treats workplace harassment and workplace rape, and a big difference in what an employer is obliged to do in each situation.
Both the Tehelka case and the Supreme Court harassment case are the first of their kind in many respects and it is not surprising that they have both been dealt with in such a confused manner. The journalist's case was treated as a sexual harassment case, the committee hearing the law intern's case is not even in compliance with Vishakha guidelines, the list of errors is long.
Shoma Chaudhury has certainly failed as an employer who thought she was dealing with a sexual harassment complaint, but this is a rape case, there needs to be greater focus on the accused, which she is not.Neither she nor Tehelka deserve to bear the brunt of the rank political opportunism by parties who have never cared for gender equality.
Disclaimer: The opinions expressed within this blog are the personal opinions of the author. NDTV is not responsible for the accuracy, completeness, suitability, or validity of any information on this blog. All information is provided on an as-is basis. The information, facts or opinions appearing on the blog do not reflect the views of NDTV and NDTV does not assume any responsibility or liability for the same.