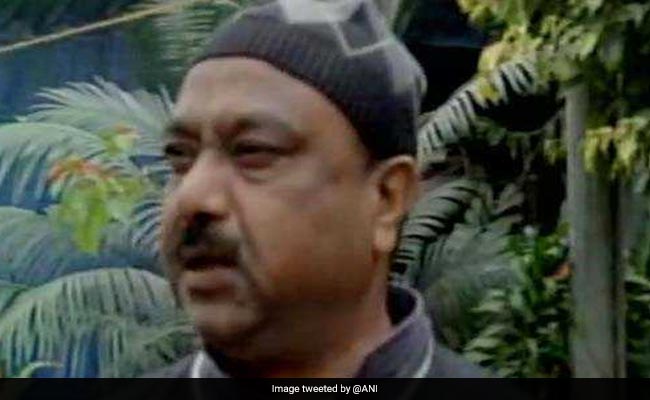 Patna:
Suspended Janata Dal (United) legislator Sarfaraz Alam today resigned from the party and the Bihar assembly to join the RJD, giving a clear indication of contesting the by-polls from Araria Lok Sabha seat.
Alam joined Lalu Yadav's party in presence of senior RJD leaders including its national vice-president Shivanand Tiwary at the party office in Patna.
He accused Chief Minister Nitish Kumar's party JD(U) of "betraying secular forces" by joining hands with the BJP.
The development came a day after by-polls were announced for two assembly segments in Bihar, besides the Araria Lok Sabha seat which was represented by Mr Alam's late father Mohammad Taslimuddin, who was a RJD parliamentarian.
Mr Taslimuddin had won the seat by a margin of more than two lakh votes, while the BJP and the JD(U) - which had fought separately - finished almost neck and neck, occupying the second and the third positions, respectively, in the 2014 general elections.
"I had joined the JD(U) as it was then a part of the Grand Alliance which represented secular forces. Ever since the party betrayed the secular forces, I have been under pressure from my voters and my mother that I join the party to which my father belonged," Mr Alam told reporters.
On whether has been promised the RJD ticket from Araria, Mr Alam, who met Lalu Yadav's wife Rabri Devi earlier in the day, said "the decision shall be taken by the party".
Mr Alam, who was a legislator from Jokihat seat in Araria, was suspended from the JD(U) two years ago following complaints that he
misbehaved with a couple
while travelling in a Delhi-bound train.
Mr Tiwary said "the development marks a growing discontentment with Nitish Kumar's capitulation before the BJP. No longer does the chief minister enjoy an upperhand like he used to in the past. More such developments are in the offing as has been indicated by outbursts of Jitan Ram Manjhi".
The RJD vice president was referring to the statement of Mr Manjhi, founder of Hindustani Awam Morcha, earlier in the day that his party be allowed to contest the by-poll from Jahanabad assembly segment which has fallen vacant after the death of RJD legislator Mundrika Yadav.