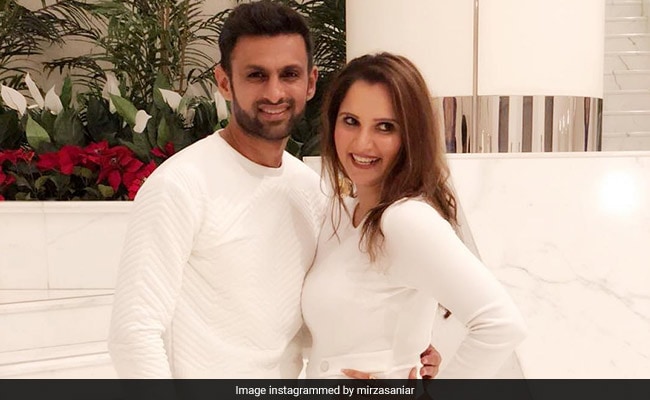 Panaji:
Tennis champion Sania Mirza announced that "Mirza Malik" will be her child's last name. Expressing her wish to take her family name, "Mirza", forward, she said her cricketer husband Shoaib Malik "wants a daughter".
"Today I will tell you a secret. My husband and I have spoken about it and we have decided that whenever we have a child, the child will have Mirza Malik as the surname and not just Malik. So that's where we stand as a family, including my husband. He actually wants a daughter," she said.
She was attending a panel on "Gender Bias" at the ongoing Goa Fest 2018.
The former World No.1 also spoke about how she experienced gender bias at the hands of her extended family who would advise her parents to have a son so that their family can "go ahead". She spoke about the times she fought with her relatives over this and that for her family it was never about "wanting a son to carry the family name forward".
Ms Mirza, who has a younger sister, said, "We have never wished that we had a brother."
Emphasizing that daughters can also take a family name forward, she said, "My name is still Sania Mirza and it will remain that way. The family name is going to go forward," she said.
(With inputs from ANI)