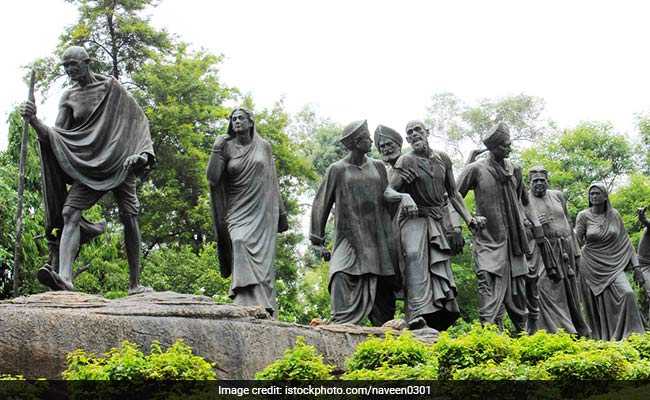 New Delhi:
On March 12, 1930, Mahatma Gandhi embarked a historic Salt March from Sabarmati Ashram in Gujarat's Ahmedabad to the village of Dandi in the state's coastal area to protest against the steep tax the British levied on salt. The significant march came to be known as Dandi March or Salt March, also referred as the Dandi Satyagraha. The Salt March was a The 24-day Salt March, which was non-violent in nature, is historically significant as it led to the mass Civil Disobedience Movement.
Here's all you need to know about the Salt March or Dandi March:

1. The Salt March began on March 12, 1930 and continued till April 6, 1930. It was a 24-day non-violent march led by Mahatma Gandhi.

2. During that time, the British had prohibited Indians from collecting or selling salt. Indians were also forced to buy the staple diet ingredient from the British, who, not only exercised monopoly over its manufacture and sale but also levied a heavy salt tax. The Salt March was a collective beginning of a mass resistance movement against the British tyranny.


3. Upon reaching the seashore in
Dandi
, Mahatma Gandhi broke the law by producing illegal salt. This later turned into a mass civil disobedience movement throughout India as millions broke salt laws by either making salt or buying illegal salt.
4. The Salt March began with around 80 people, but as more and more people joined in for the 390 km-long journey, it grew into a strong force of 50,000 people.
5. The Salt March got national and international recognition and shook the Britishers with its non-violent nature. It got massive press coverage and drew the world's attention towards the Indian Independence Movement.