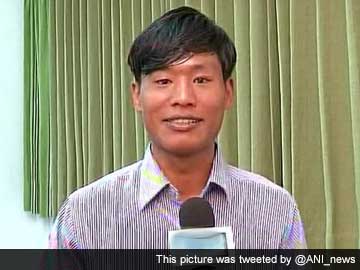 New Delhi:
When Prime Minister Narendra Modi travels to Nepal today there will be a special humanitarian aspect to look for -- reunion of a child with his parents after years. (
PM Modi to Visit Nepal Today, Hopes to 'Open New Chapter'
)
He will be personally handing over Jeet Bahadur, whom he found as a child and nurtured over the years, to his parents.
"On a personal note, my Nepal visit is very special... Some personal emotions are also attached to this visit.," Mr Modi said on Saturday on the eve of his two-day trip.
In a series of tweets, the Prime Minister said he met Bahadur years back in a helpless condition and narrated some subsequent developments.
"Years back, I met a child Jeet Bahadur in a helpless condition. He knew nothing, where to go, what to do. He did not know anybody, nor did he understand the language," Mr Modi tweeted.
"Guided by God, I started thinking about him. Gradually, he developed interest in studies and playing. He also learned Gujrati language," he said.
Mr Modi said sometime ago, he was able to locate Bahadur's parents.
"Thankfully, we were able to locate his parents. I am glad that tomorrow the parents would be reunited with their son," the Prime Minister said.
The tweets did not mention when and where Mr Modi had met Jeet Bahadur and what Bahadur's age is.