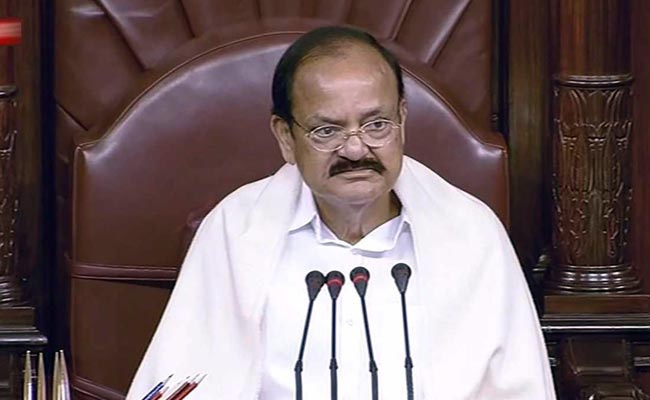 New Delhi:
The Rajya Sabha today made a record as it took up all the Zero Hour issues and Special Mentions listed in the agenda for that period. Chairman M Venkaiah Naidu said, "The Rajya Sabha made history. For the first time, all Zero Hour submissions, all Special Mentions were fully completed." Mr Naidu further said, "Your cooperation is good, so my operation was very smooth and that's why the House was able to set this record." The Chairman expressed hope that in future too, members would not waste time and stick to schedule. Before taking up the Question Hour, he suggested that ministers concerned should go through the Zero Hour submissions and Special Mentions and reply to members at the earliest as it would enhance productivity of the House.
Ruckus and house adjournments have been witnessed on several occasions in the past two weeks due to various reasons during the ongoing Winter Session of Parliament. In all, the House took up all the 10 listed and one additional Zero Hour submissions today.
The members also paid obituary reference to a former member of the House, R Margabandu.
In his Zero Hour mention, Naresh Agrawal of the Samajwadi Party highlighted the 'plight' of media persons, particularly those working at the district level. Mr Agarwal also mentioned the 9 journalists, including Gauri Lankesh and Naveen Gupta, who were killed. He also alleged that media persons who were injured in violence while covering court proceedings related to self-styled preacher Ram Rahim in Panchkula were not paid for their hospital treatment.
Senior Congress member T Subbarami Reddy highlighted 'frequent' close shave at various airports involving aircraft. In his Special Mention, Motilal Vora of the Congress raised the issue of infant deaths in hospitals of Uttar Pradesh and Gujarat. Others who made Special Mentions included Ram Nath Thakur of JD(U), R Vaithilingam of AIADMK, Naryana Lal Panchariya of BJP, Husain Dalwai and Chhaya Verma both of the Congress.