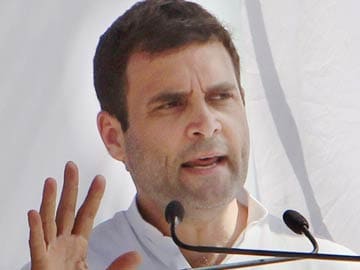 New Delhi:
After passing the Telangana bill, which took up the lion's share of the last session before the national election, Parliament has just one day to take up all pending legislation, including six anti-corruption bills championed by Rahul Gandhi.
Sources say the government is considering the option of passing an ordinance, or executive order, to clear the bills pushed by the Congress vice president.
The Congress wants to pitch these bills along with the Lokpal and the Right to Information law to fight the perception of a government steeped in corruption scams, as it campaigns for the national election due by May.
"We would like to pass these bills but if we can't, then all options are open and that includes ordinance," said union minister Shashi Tharoor on Thursday, in his first briefing as Congress spokesperson.
An ordinance has to be cleared by Parliament within six months to be replaced by law.
The measures that Rahul Gandhi wants to see through include the Judicial Standards and Accountability Bill, the Whistleblowers Protection Bill, the Right of Citizens for Time Bound Delivery of Goods and Services and Grievance Redressal Bill, the Prevention of Bribery of Foreign Public Officials and Officials of Public International Organisations Bill, the Prevention of Corruption (Amendment) Bill and the Public Procurement Bill, 2012.
On Thursday, Mr Gandhi, 43, reportedly told party leaders to aggressively push the Congress-led government's achievements and anti-graft measures.
The BJP had commented that this session's business looked like "Rahul Gandhi's poll agenda" but said it was ready to take up the bills if the government could discipline its own MPs. Anti-Telangana MPs of the Congress have been disrupting house every day since the session began two weeks ago.
The Congress has credited Mr Gandhi with the Lokpal law for a national anti-corruption ombudsman, which was passed in December with cross-party support.