Thiruvananthapuram:
Congress President Rahul Gandhi arrived in Kerala today for a two-day visit, days after he appealed to the centre to help the flood-ravaged state. In Kerala, the Congress president is visiting relief camps in some of the worst-hit areas and also meet fishermen and volunteers who were a part of the rescue efforts. In a series of tweets, Mr Gandhi had expressed solidarity with the people of the state and requested Prime Minister Narendra Modi to declare Kerala floods a national disaster.
After the prime minister announced an immediate aid of Rs 500 crore for the state, Mr Gandhi responded by saying it was a "good step but nowhere near enough". The state government has begun assessing the damage and initial projected of loss is estimated to be Rs 20,000 crore.
In one of his tweets, the congress chief encouraged people to contribute generously to the Chief Minister's Distress Relief Fund and also declared that Congress lawmakers from across the country would donate a month's salary towards the relief fund. Mr Gandhi had also asked his party workers in the state to help those in need.
The state is reeling from devastating floods, the worst it has faced in a century, where more than 400 people have lost their lives and around a million people have been displaced, forced to take shelter in relief camps. With the water receding and more bodies being recovered, a massive cleanup exercise is underway.
Here are the live updates of Rahul Gandhi's visit to Kerala:
Rahul Gandhi visited the flooded-affected Ezhikkadu colony in Aranmula, Pathanamthitta, Kerala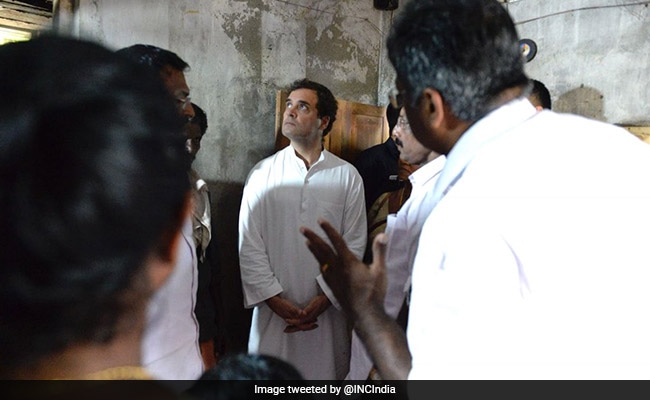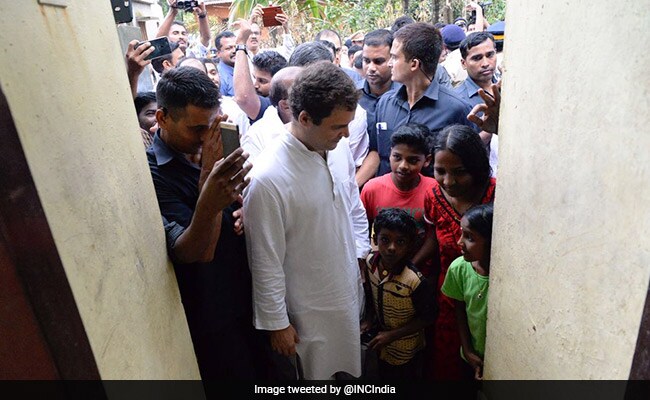 Congress president Rahul Gandhi visits relief camp at Christian College in Kerala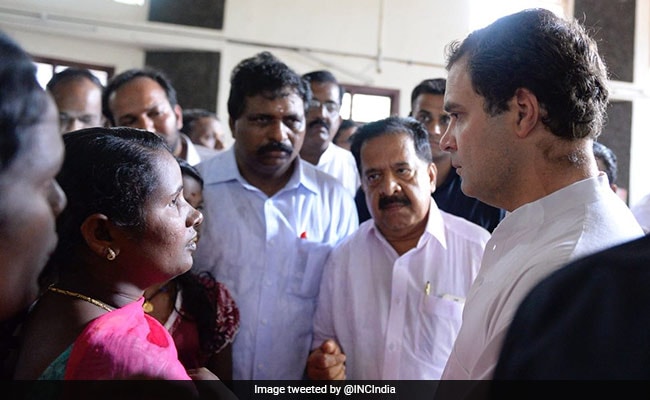 Rahul Gandhi Received In Kerala By Congress Leaders, Shashi Tharoor, Oommen Chandy
Received @RahulGandhi on his arrival in Thiruvananthapuram from Europe on his way to visit areas affected by the #KeralaFloods. He will meet the heroic survivors & félicitate fishermen who sacrificed so much to rescue trapped people

- Shashi Tharoor (@ShashiTharoor) August 28, 2018