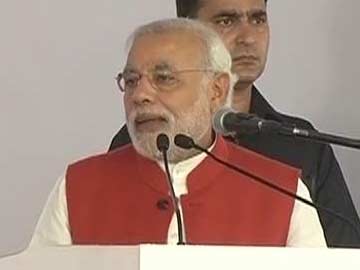 On Wednesday, Prime Minister Narendra Modi inaugurated a food park in Tumkur, Karnataka. The food park will procure the produce directly from farmers at collection centres.The warehousing capacity at the food park is over 25,000 tonnes.

Here are the highlights from his speech:
If nation has to be taken ahead, the states will have to be taken ahead.
There was centre-state conflict during UPA's rule.
The Centre is determined to take states forward.

We have to walk shoulder to shoulder.
The economy of a city/town improves when the purchasing power of a farmer improves.
The food park was built by centre, state and private sector.
We have to increase farm production capacity.
We need better facilities and better infrastructure for farmers.
Prime Minister and chief minister's may be from any party, but the nation is one.
The world today is moving towards holistic healthcare.
Mangoes sell locally, but mango pickles sell worldwide.
I dedicate this food park to India's farmers.