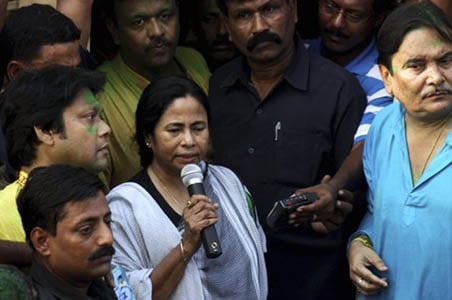 Kolkata:
Cyclone Aila may have come and gone, but its political aftermath is only just beginning.
Trinamool chief and Railway Minister Mamata Banerjee met the PM and asked for central relief for the rehabilitation of people affected by cyclone Aila.
She accused the state government of inefficiency in relief distribution of relief. A central team would soon visit the affected areas of Bengal and submit its report to the Centre, which would then frame the relief and rehabilitation package for the state.
Earlier, Chief minister Buddhadeb Bhattacharjee had asked for Rs 1,000 crore from the National Calamity Contingency Fund.
With Mamata Banerjee raising questions about the state government playing politics in distribution of relief to cyclone-hit people in the state, the politics over the relief package has intensified. The state government is saying funds not routed through it would be unconstitutional.
Says Bengal Finance Minister Asim Dasgupta: "I must underscore the point that relief and distribution on the strength of Constitution the state government has a role to play. Panchayat and municipality are state subjects. So if there is any attempt to bypass the state government that will be unconstitutional."