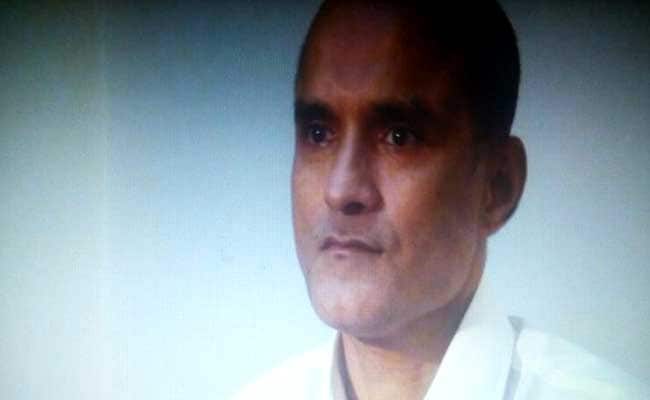 New Delhi:
Indian man Kulbhushan Jadhav's death sentence in Pakistan was strongly condemned by MPs in parliament who urged the government to do everything possible to save him and bring him back to India. Home Minister Rajnath Singh told the house that the government would do whatever it takes to bring justice to the former navy man.
"India strongly condemns the death sentence. Basic norms of law and justice were violated. I want to tell the house that the government will do whatever it takes to make sure Kulbhushan Jadhav gets justice," Mr Singh said.
Earlier, the Congress said Prime Minister Narendra Modi must intervene to save Mr Jadhav.
"Pakistan has sentenced Kulbhushan Jadav on lies and false allegations of spying. Why is the government silent?" Congress's Mallikarjun Kharge questioned in the Lok Sabha.
"If Pakistan hangs Kulbhushan Jadhav, then it is murder. The government will be seen as weak if it cannot free him," Mr Kharge said.
Hyderabad lawmaker Asaduddin Owaisi said, "The government has influence, please use it. Will the government make every effort to save him? It is our joint responsibility to save him."
Kulbhushan Jadhav, who was arrested in March last year by Pakistan and accused by the country of spying, was sentenced to death by a Pakistani military court yesterday and announced in a press statement. New Delhi has alleged that its officials were never informed.
"We are all united on this issue. No one is opposition or government. We are all Indians on this...India must take this up at UN and flobally," said BJD's Jay Panda.
The move has sharply escalated tension between India and Pakistan. "If this sentence against an Indian citizen, awarded without observing basic norms of law and justice, is carried out, the government and people of India will regard it as a case of premeditated murder," the Foreign Ministry said. It also called the proceedings that led to the sentence "farcical".
Pakistani High Commissioner Abdul Basit was summoned to protest at the conviction and sentence. India also said that Pakistan had ignored its multiple requests for consular access to Mr Jadhav.
India has also retaliated by deciding it will not release 12 Pakistani prisoners who were cleared to return home today.
When Mr Jadhav was arrested, India said the claim that he was a spy was "baseless" and said a video of his alleged confession was not authentic