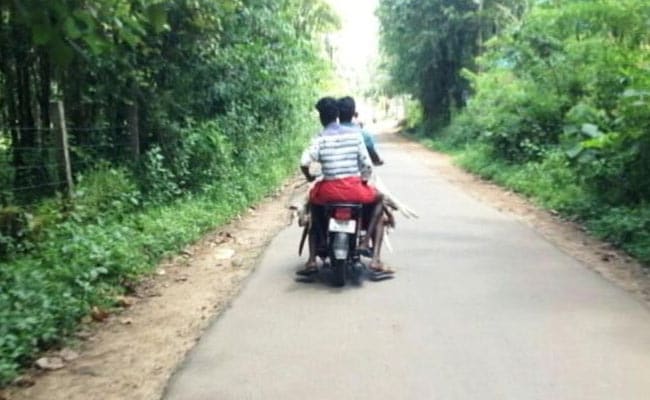 Thiruvananthapuram:
Kerala Chief Minister Pinarayi Vijayan today reached out to animal rights activists opposed to his government's new policy of controlling the stray dog population in the state.
"In the meeting we convened, indiscriminate killing of dogs didn't even figure. We specifically decided that sterilisations would be conducted only by specialised veterinary doctors and a long term plan will be chalked out," Ms Vijayan said.
While the government claims its response to the stray dog menace in the state is a mix of sterilisation and culling of stray dogs who are deemed 'dangerous', activists allege that stray dogs are being killed indiscriminately.
Photographs, accessed by NDTV, purportedly show dogs being culled by men riding a motorcycle. These photographs are part of a police complaint filed by animal rights activists who claim dogs are being killed by government agents.
"Culling cannot be a solution. It will make dogs more violent. If they are sterilised, they will avoid forming packs and groups," said Sumita Susheelan, an animal rights activist.
Meanwhile fresh incidents of attacks on humans by stray dogs are not helping calm fears in the state. Three children were reportedly mauled by stray dogs in Thrissur on Friday. On Thursday, a 4-year-old boy was badly injured after a pack of dogs set upon him. The victims are not always children. A 52-year-old woman almost died when a pack of stray dogs attacked her on a public beach in Thiruvananthapuram last week. Her daughter, Ms Patricia Thomas is angry.
"My mother still can't sleep at night out of fear. There is hardly any flesh left on her arm. It is a miracle that she is even alive. These dogs need to be killed."
Doctors tending to victims of dog attacks in Kerala are also concerned.
"Earlier isolated cases of a single dog biting or scratching used to come up. It was largely an accident. Now we hear of pack of dogs targeting humans," said Dr Rose Thomas Rose who works at a primary health centre near Thiruvananthapuram.
On Monday, senior lawyer and activist Prashant Bhushan is likely to move the Supreme Court seeking an order to stop alleged culling of dogs in Kerala.