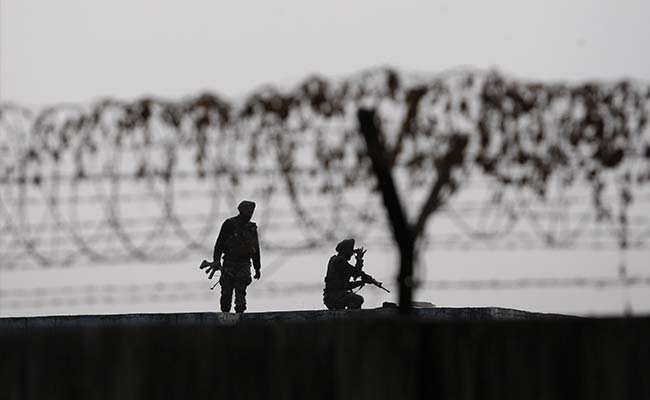 New Delhi:
India has reportedly identified the chief of Pakistan-based terror group Jaish-e-Mohammed as one of the handlers of the terrorists who launched the deadly weekend attack on the Pathankot Air Force Base, according to the Press Trust of India.
The information on Jaish chief Maulana Masood Azhar, his brother Rauf and two others has allegedly been shared with Pakistan.
The government today made it clear that it expects urgent action from Pakistan on the intelligence shared with Islamabad if talks between the Foreign Secretaries of both countries are to go ahead as scheduled next week on the 15th.
Pakistani premier Nawaz Sharif held a meeting with top intel officers and ministers today to review the evidence that has been shared by National Security Advisor Ajit Doval with his Pakistani counterpart Naseer Janjhua. Seven military personnel were martyred and another 20 injured over the weekend after six terrorists crossed the border into India and entered the air force base at Pathankot, just 40 km from the border.
The Jaish-e-Mohammed was founded by Masood Azhar after he was released by India in 1999 in exchange for passengers on an Indian Airlines flight that was hijacked.
Ammunition and other equipment recovered after the terrorists were killed was made in Pakistan, Defence Minister Manohar Parrikar has said.
The attack at Pathankot, where India keeps fighter jets and attack helicopters, came just a week after Prime Minister Narendra Modi made an unscheduled visit to Pakistan to meet Mr Sharif, a demonstration of the leaders' commitment to speeding up a rapprochement after months of bilateral tension.