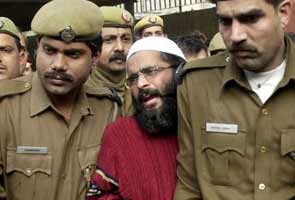 Islamabad:
Pakistan's parliament today passed a resolution condemning the hanging in Delhi last month of Afzal Guru and demanded the return of his body to his family.
India reacted strongly to the resolution with Minister for External Affairs Salman Khurshid saying, "This shows Pakistan's unhealthy interest in matters of our country."
"Pakistan should restrict themselves to their issues," Mr Khurshid added.
Guru was hanged and buried in a top-secret operation at Delhi's Tihar Jail for assisting in the 2001 attack on Parliament in which 13 people were killed.
His execution and the government's refusal to return his body to his family in Kashmir triggered large protests in the state.
The resolution in Pakistan was moved by the lower house of parliament two days before it completes its five-year term. The resolution was moved by Jamiat Ulema-e-Islam chief Maulana Fazlur Rehman, who heads a special parliamentary panel on Kashmir.