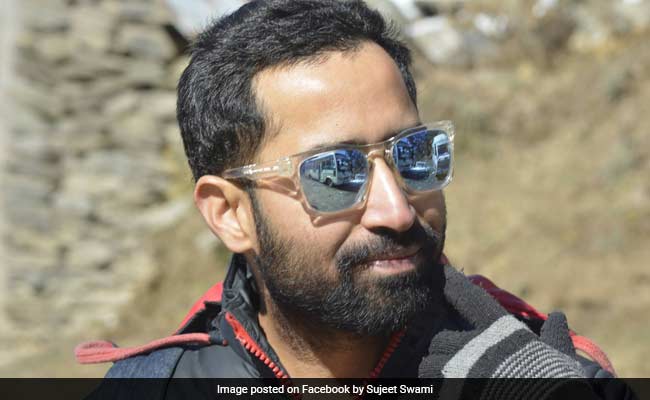 Jaipur:
A Kota-based engineer has been on an arduous journey for an entire year just to obtain a refund of Rs 35 from the Indian Railway Catering and Tourism Corporation or IRCTC. On cancellation of a train ticket from Kota to New Delhi he received only Rs 665 as refund for a ticket worth Rs 765.
The engineer, Sujeet Swami had moved a petition in Lok Adalat, which issued notices to the Railway Board Chairman, West-Central Railways General Manager, Indian Railway Catering and Tourism Corporation General Manager and Kota Divisional Railway Manager. Mr Swami had booked a ticket in the Golden Temple Mail in April, 2017. Since he was asked to wait for the ticket he cancelled it.
The amount was charged to him as service tax even though he cancelled the ticket prior to the implementation of GST. It was booked for a journey on July 2, a day after the new tax regime came into force.
"The ACJM after admitting the petition, issued notice to the respondents in the matter. The next hearing is scheduled on May 28," counsel of the petitioner Rohit Singh Rajawat said.
"Rs 100 were deducted instead of Rs 65 against cancellation of a wait listed ticket. I filed an RTI with IRCTC in July last year and also lodged a complaint immediately. I was informed that the amount would be refunded, but that did not happen," Swami said.
The IRCTC in its reply to the RTI filed by Mr Swami, said that as per the commercial circular number 43 of the Ministry of Railways, for tickets booked before the implementation of GST and cancelled after implementation, service tax charged at the time of booking shall not be refunded. So, Rupees 100 (Rupees 65 as clerical charge and Rupees 35 as service tax) was charged against the cancelled ticket.
The RTI reply further said it was later decided that the for tickets booked before July 1, 2017, and cancelled, the total amount of service tax charged at the time of booking shall be refunded.
"So, a sum of Rs 35 will be refunded," the IRCTC said in its reply to the RTI query.
Mr Swami is not the only person affected. Another RTI filed by him showed that there were over 9 lakh passengers who booked their tickets before implementation of GST and cancelled them between July 1 to July 11 when service tax was charged.
"The total service tax charged from 9 lakh passengers amounts to Rs 3.34 crore. Most of the passengers did not even know about it and must have forgot," Mr Swami said, quoting the reply to his RTI.