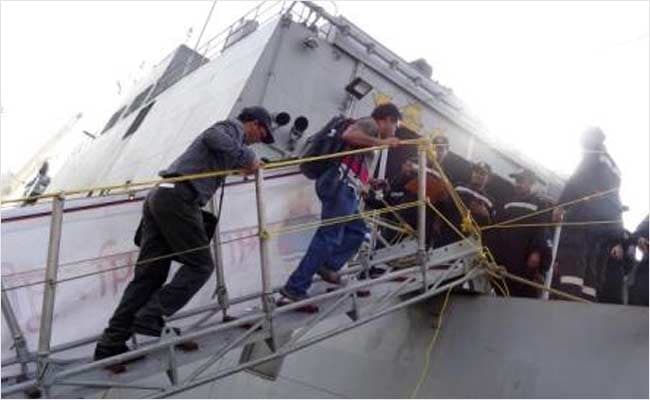 New Delhi:
Hours after more than 350 Indians arrived home following a dramatic rescue from strife-torn Yemen, the Indian Navy started its second round of evacuation. 306 Indians have been rescued from the rebel-held port of Al Hodeidah, in the southwest part of Yemen.

251 men, 38 women and 17 children sailed on naval warship INS Sumitra from the port to Djibouti. The rebels had seized this strategic port on the Red Sea in October.

The ship was outside Yemeni waters till it got permission from the port authorities. The Indian Consul had already put out an alert for Indians across the country to travel to the port if they could and wanted to leave. The journey to safety is expected to take over 12 hours. Two IAF C-17 Globemasters are then expected to fly these people home.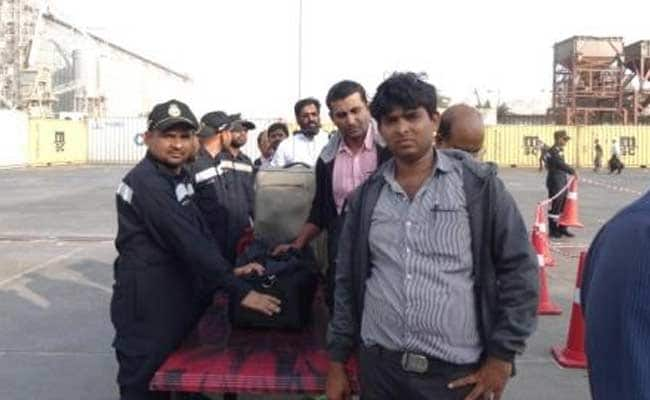 (Nearly 400 Indians are expected to be rescued)
Meanwhile, another naval warship INS Mumbai is sailing at full speed to Aden. More than 250 Indians are still stranded in the city which is seeing fierce fighting. 44 people are reportedly killed and the Shia Houthi rebels have taken over the Presidential palace. The INS Mumbai was escorting two passenger ships - the MV Kavaratti and the MV Coral - towards Yemen, but was ordered to speed ahead.

An Air Force C-17 Globemaster carrying 168 Indians, including nurses, landed in Kerala's Kochi at around 2 am. Another aircraft carrying 190 Indian nationals arrived in Mumbai at around 3:25 am.


The Indians, including 101 women and 28 children, were rescued from the port city of Aden in Yemen on Tuesday night in naval warship INS Sumitra, which "sailed into a barrage of bombs" in the dead of night. They were taken to Djibouti across the Red Sea and were received there by Union minister VK Singh, who is monitoring evacuation efforts.
Around 750 of some 4,000 Indians in Yemen have been evacuated so far.