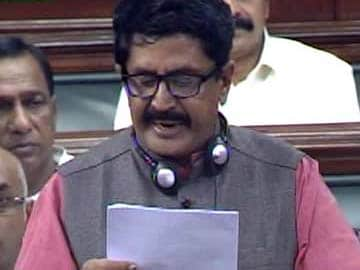 New Delhi:
A lawmaker from the Telugu Desam Party or TDP has offered to apologise for his comments in a Parliament speech, after his stern lesson to women on the virtues of "dignified dressing" drew sharp protests.
Murli Mohan Maganti, the 74-year-old MP from Rajahmundry in Andhra Pradesh, said during a debate yesterday in the Lok Sabha on crime against women, "To uphold the tradition of Indian culture, I would earnestly appeal to all my sisters and girls to dress in a dignified manner."
Women members in the House were appalled and strongly censured the remark by Mr Maganti, who is an actor turned politician.
He later said, "My intentions are good. I hold women in high esteem. If I have hurt anybody's feeling I apologise."
Attempting to explain his comments, the lawmaker said, "As per our Indian culture, I asked them to wear dignified clothes.
He said he would meet the Speaker on Friday.
"In the House I will clarify it and if they will feel that I was wrong, I will apologize," he said.