New Delhi:
Monsoon rains this year are likely to be normal, private weather forecaster Skymet said today. "Good news for the country, expect normal monsoon this year," Skymet tweeted. It said monsoon is likely to remain normal at 100 per cent of the long-period average (LPA) of 887 millimetres for the four-month period from June to September.
India defines average, or normal, rainfall as between 96 per cent and 104 per cent of a 50-year average or LPA of 89 centimetres for the entire four-month season.
The state-run India Meteorological Department or IMD will come out with its monsoon forecast in mid-April.
A normal monsoon is critical for crops such as rice, cane, corn, cotton and soybeans.
SkymetWeather has drawn up certain monsoon scenarios that range from below normal to excess rainfall. There is 55 per cent chance of a normal monsoon, which is between 96 per cent and 104 per cent of LPA.
The private weather agency has forecast 20 per cent chance of both above normal and below normal rainfall, and a 5 per cent likelihood of excess rainfall.
The southern parts of the country are likely to see less rainfall, skymetweather.com reported on its website. Coastal Karnataka, Kerala and south interior Karnataka will be the ones receiving less rainfall activity, it said.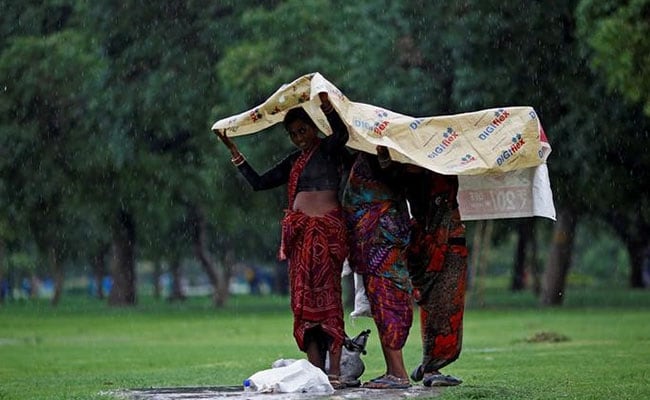 Andhra Pradesh and Tamil Nadu are also likely to see rains on the lesser side, though Telangana is likely to experience normal rainfall, the weather agency said.
A reading of the markets seems to suggest that stocks of fertilizers firms have climbed on the possibility of a normal monsoon this year.
Monsoon rains this year are likely to be unaffected by the El Nino weather pattern, which is likely to set in only after the four-month rainy season ends in September, a top government weather officer had said in March. El Nino is a warming of ocean surface temperatures in the eastern and central Pacific that typically occurs every few years.
"It's a little early to talk about the monsoon season, but there are indications that the current La Nina condition will turn into a neutral phase towards the end of the season," said Madhavan Nair Rajeevan, scientist at the Ministry of Earth Sciences, which oversees the Meteorological Department.
"Since the neutral phase is likely to develop only towards the end of the monsoon season, El Nino could emerge only after the season ends in September," Mr Rajeevan told news agency Reuters.