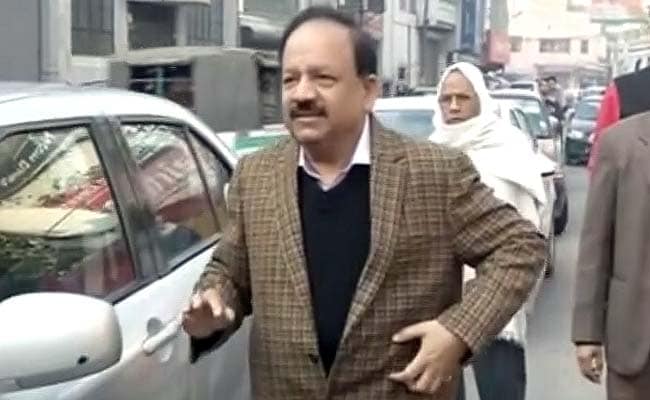 Kochi:
A lot of Indian scientists settled abroad have returned home and were getting involved in scientific activities in the country due to efforts taken by Prime Minister Narendra Modi for promoting research, Union Science and Technology Minister Harsh Vardhan today said.
"A lot of people have come back. If you look at the data, you will find that a lot of people who went abroad, they have started coming back and getting involved in our activities after the advent of Narendra Modi," he said.
He was talking to reporters after dedicating the Centre of Excellence in Organ Transplant at Amrita Institute of Medical Sciences in Kochi.
Wooing more talented Indian scientists settled abroad, the Minister said the government would never compromise on the funding for Research and Development activities.
He said the government was honest in its efforts to promote quality research in science and technology and in promoting and motivating science students and researchers, particularly those who have left the country seeking better pastures for pursuing their research.
It had instituted a lot of scholarships, programmes and fellowships intending to "bring our people back," he said.
Soon after taking over last year, the NDA government had invited several scientists settled abroad to return and head certain scientific departments in the country.
Dr Vardhan, however, admitted that the amount spent on science and technology research programmes was not sufficient due to various factors, including the huge fiscal deficit faced by the country.
The Prime Minister was having so much passion for science and technology and the subject would never be ignored as its promotion was necessary for the development of the nation, he said.
"For the Prime Minister, science and technology is not at all something which is ignored or which has to be ignored in terms of funding activities. For us, that is a big priority. That will remain a priority," Dr Vardhan said.
The government was already funding so many institutions in the country for conducting effective research in the field of science and technology, he added.
He also said he has instructed his officials to ensure "a good quality coordination" between scientists and researchers working in a particular field across the country.
"Then the amount of labour that they have to put in will be definitely less and output of thesis will be very significant," the Minister added.