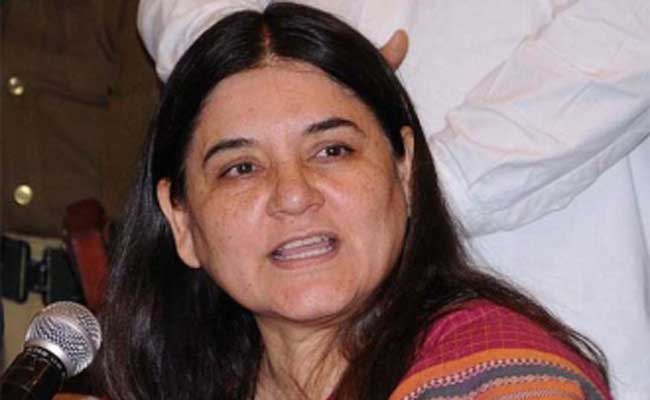 New Delhi:
Human Trafficking victims will not be sent to jail, according to the first draft bill of trafficking, which was released by Union Minister Maneka Gandhi on Monday.
"At present the law says the trafficked and the trafficker are both criminals and they both go to jail. Now, we are saying the victim will not go to jail. We will find different ways to reform her life," the minister said after releasing the draft bill on Trafficking of Persons (Prevention, Protection and Rehabilitation).
She said decriminalisation of prostitution is a "grey area" which needs to be further discussed.
The provision was made in view of treating "victims as victims and not offenders", irrespective of the trade they are trafficked for, including sexual exploitation, which is currently punishable under Immoral Traffic (Prevention) Act, 1956.
"There is a grey area and we are going to work on it. Let the draft go through everyone. Let everybody give their suggestions to this draft to see that those grey areas become less grey. For instance, suppose a girl has been in prostitution for 15 years. Is she still a victim or she is just a part of a trade. In which case does ITPA apply to her or we do. That also has to be thought about," Ms Gandhi said.
She said the draft bill will be on the ministry's website for a month for public consultation and inviting suggestions from NGOs and stakeholders.
"This will be on our website for a month. During that period everybody is welcome to give suggestions and ask questions," she said.
The major provisions of the "victim oriented" bill include prohibition on disclosure of identity of the victim of trafficking and witness, penal provision for the use of narcotic drug or psychotropic substance or alcohol for the purpose of trafficking, use of chemical substance or hormones for exploitation and institution mechanism.
It also has provision for registration of placement agencies, setting up of s Special Investigation Agency, Special Court and creation of Rehabilitation Fund for victims by the state governments.
"If considered as trafficking, the victim will be produced in court, the district anti-trafficking committee will decided on what happens to the victim like will get sent to home to rehabilitated or will they get change of name," Ms Gandhi said.