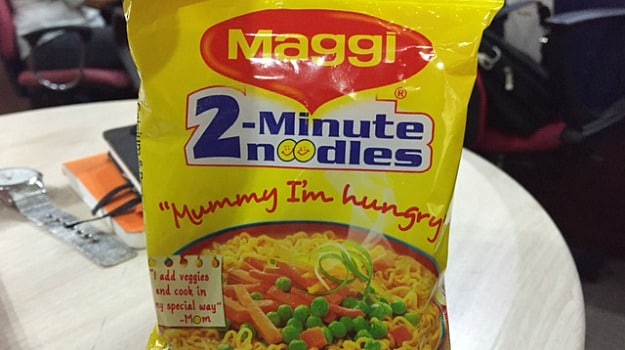 New Delhi:
The Uttar Pradesh Food Safety and Drug Administration has given its go ahead to prosecute Nestle India, which manufactures instant noodles Maggi, a batch of which was found to contain dangerous levels of lead.
A complaint case against Nestle will be filed in the Additional Chief Judicial Magistrate's court in Barabanki district, which is where the samples had been taken for testing.
Last month, the UP Food Safety and Drug Administration (FSDA) had asked Nestle India to withdraw a batch of Maggi noodles "which were manufactured in February 2014" after it found high levels of added monosodium glutamate (MSG), a taste enhancer, in the noodles and lead beyond permissible limits.
Local FSDA officials had said the packets of instant noodles tested in the state-run laboratory were contaminated.
In a press statement last week, Nestle said it has submitted samples to an independent laboratory and will provide those results to officials. "We are aware of reports that tests by the local authorities have detected Monosodium Glutamate (MSG) in a sample of MAGGI Noodles ...People can be confident that MAGGI Noodle products are safe to eat."
However, results of those tests are yet to be made official.
Nestle India said the batch of about 200,000 packets of noodles it was being asked to recall were made in February last year and had already reached their "best-before" date last November.
Shortly after food inspectors ordered the recall of batch of Maggie noodles across Uttar Pradesh, other states like Maharashtra and Gujarat also got Maggi noodle samples tested in their respective states, results of which are awaited.
Meanwhile, taking a "serious" note of the issues related to Maggi, the Central government today asked the Food Safety and Standards Authority of India to look into the matter.
A class action suit can be initiated into the matter if a complaint with National Consumer Disputes Redressal Commission (NCDRC) is filed, Consumer Affairs Minister Ram Vilas Paswan said.
"It is a serious issue. We have referred the matter to the Food Safety and Standards Authority of India (FSSAI)," Mr Paswan said.