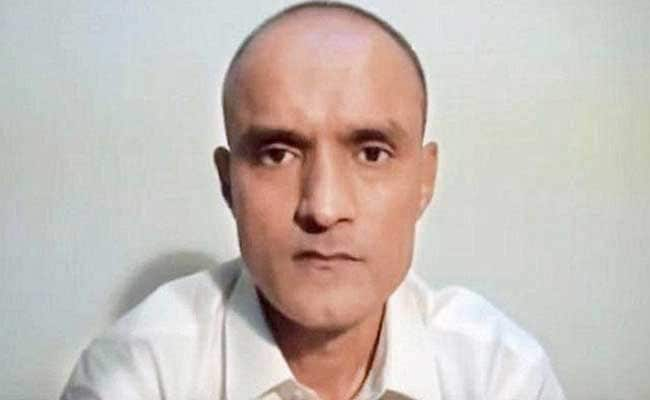 After 18 years, India and Pakistan face-off at the United Nations' International Court of Justice at The Hague in Netherlands over the death sentence awarded to Indian national Kulbhushan Jadhav by a Pakistani military court. India has challenged Pakistan's decision and said the sentence was awarded after a "vitiated" trial. India also insists that Mr Jadhav, a 46-year-old former naval officer, was abducted from Iran. Represented by senior lawyer Harish Salve, India will argue that Pakistan violated norms of the Vienna Convention as India was denied consular access to Mr Jadhav 16 times.
India has not approached the international court on any case related to Pakistan since 1971. The two countries last faced each other at the top UN court when the Indian Air Force shot down Pakistan's maritime aircraft Atlantique in the Kutch region in 1999. While Pakistan sought damages worth $60 million from India, a 16-judge bench voted 14-2 in India's favour after a four-day hearing.
Here are the live updates of the hearing at the International Court of Justice over the Kulbhushan Jadhav case:
Confession Was Obtained After India Sought Access: Pakistan

We sought help with provision of evidence, but only got deafening silence

The confession video was aired. it was plainly incorrect that video was aired after access was sought

Consular access request would be considered in the light of response to legal assistance request

Jadhav not tried in some Kangaroo court

It is not acceptable to invoke jurisdiction of International Court of Justice


We will invite the court to dismiss application: Pakistan's counsel

There is no urgency in the matter

Jurisdiction under Vienna convention is limited by 2008 agreement

India is urging court to not permit oral hearing. There are flaws in India's approach

There were four stages of the trial. Pakistan made it clear that Jadhav wasn't eligible for consular access

India has been using media to misinterpret Jadhav case

Court not given material that was given to India on January 23 2017. It had 13 names that Jadhav had dislcosed

Cover letter sought assistance of Indian authorities to bank account details

Pakistan wishes to live in peace with neighbours

We have no desire to waste court's time and resources to score political parties

Indian media reported International Court of Justice's letter as a 'stay' which it is not. This shows maneuvering
Viewers can decide if Jadhav is confessing voluntarily

Pakistan gives 150 days after conviction

There is no potential for writ petition of high court to be invoked

Individuals have got relief from Pakistan courts in the past

India Used World Court For Political Theatre: Pakistan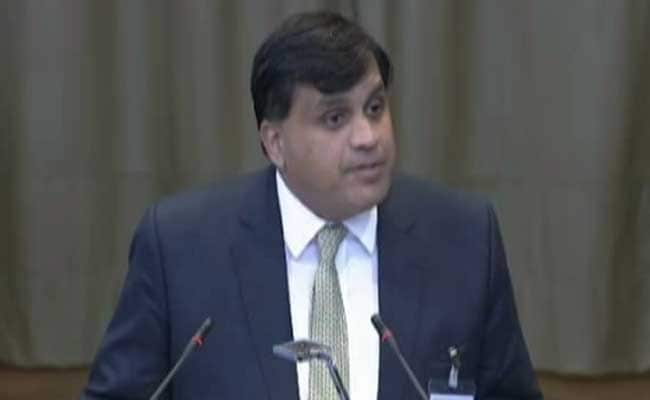 We remain committed to path of peaceful resolution whatever the provocation
India is unwiiling to explain Jadhav's passport
It is important for court to hear Kulbhushan Jadhav's confession
Won't be cowed down by terrorism
India's silence is telling. They could and should have responded to letter from Pakistan seeking their assistance
Pakistan responds to India's charges at UN court in Kulbhushan Jadhav's case


Indian Lawyer Harish Salve Takes The Floor At The International Court Of Justice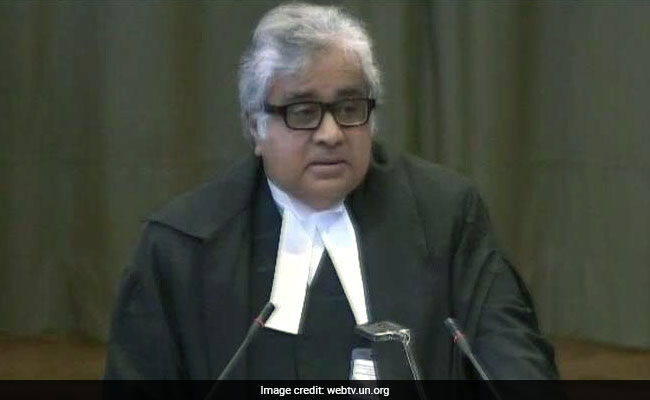 The situation is grave, it is urgent, and hence approached this court at such short notice.
Kulbhushan Jadhav was allegedly arrested in Pakistan (withing Pak territory). Pakistan did not inform India of the arrest.
ISPR (Pak army media) spokesperson stated that Mr Jadhav does not have the right to consular access. We have his statements
There have been three instances:
Plausibility context in Costa Rica vs Nicaragua case; Belgium and Senegal standard of plausibility.
In Paraguay vs USA, the court decided that government of US was asked to take steps to give rights of access of Paraguan national.
In Germany vs USA, court held that execution of the German national was an irreparable damage to justice.
There are multiple legal options available to Kulbhushan Jadhav.
The execution of the death sentence cannot be done while this court is hearing the appeal. Else, it will be a violation of the Vienna Convention.
Pakistan has failed to provide a clear assurance that the execution will not be carried out.
Ambivalence is a good reason for indication of provisional measures.
Pakistan has claimed overwhelming evidence of covert/spying activities. But despite India's repeated requests, not provided a single shred of evidence or any documentation regarding the same.
India refutes charges that Mr Jadhav was involved in espionage.
Mr Jadhav was kidnapped in Iran and his confession was extracted in military captivity,
Pak Foreign Affairs spokesperson made baseless, contrived and propaganda-driven allegations against Kulbhushan Jadhav.
Charges of Pakistan lack credibility.
Throughout his incarceration in Pakistan, Mr Jadhav has been denied consular rights.
The application filed by India bases its case on Article 1 of the Convention.
Court has a reputation that it has granted consular access whenever a case was heard in military court. India asserts Pakistan has not provided consular access.
India has not been given the copy of the charges. Therefore, India is unable to comment on the allegations on Mr Jadhav.
We want appropriate legal representation for Kulbhushan Jadhav.
India bases its claims solely on Vienna Convention. It states that any arrested needs to be reported expeditiously to the relevant country.
This is a prima facie case of a violation of the Vienna convention.
Circumstances of Mr Jadhav's presence in Pakistan remain unexplained.
Innumerable requests for consular access through demarches were given to Pakistan.

The farcical nature of the trial has destroyed any credibility Pakistan has of fair train in this case.

Graver the charges, greater the need for continued adherence of Vienna Convention.

Seriousness of the case only shows that consular access is justified.

In the circumstances, I request that provisional measure be placed that Kulbhushan Jadhav is not executed and that Pakistan takes no action that violates rights of India.


Pak May Execute Kulbhushan Jadhav Before Court Decision: India
Immediate threat to Kulbhushan Jadhav of being executed by Pak even before decision of top UN court, says India
India and Pakistan are both parties of the United Nations and thereby of the Vienna Convention.
There is a bilateral agreement between India and Pak, which mentions the article 36. It can only supplement the Vienna convention, not replace it.
Dr Deepak Mittal leads the Indian delegation at the International Court of Justice
Pakistan is in violation of the Vienna Convention. Kulbhushan Jadhav is held without getting any consular access. He now faces execution.
Mr Jadhav has been sentenced to death by a military court in violation of rights under article 36.
Despite requests by India, Pakistan has not given any evidence or document to India.
There has been no response by Pakistan to allow Mr Jadhav's parents to visit him, despite requests.
Mr Jadhav has not got the right to get proper legal assistance and the right to consular access. There is an immediate threat to him to be executed even before a decision is passed here.
India and Pakistan are both parties of the United Nations and thereby of the Vienna Convention.
There is a bilateral agreement between India and Pak, which mentions the article 36. It can only supplement the Vienna convention, not replace it.
International Court of Justice:
India has asked the International Court of Justice that Pakistan take all measures necessary to ensure Kulbhushan Jadhav is not executed.
According to article 74, a request for provisional measure will have priority over all other requests.
The court will hear India until 11:30 am (local time). It will hear Pakistan from 3 to 3:30 PM today.
Parties should limit themselves to only what is relevant. They should not enter into the merits of the case than what is necessary.
Hearing Over Kulbhushan Jadhav Case At The International Court of Justice Begins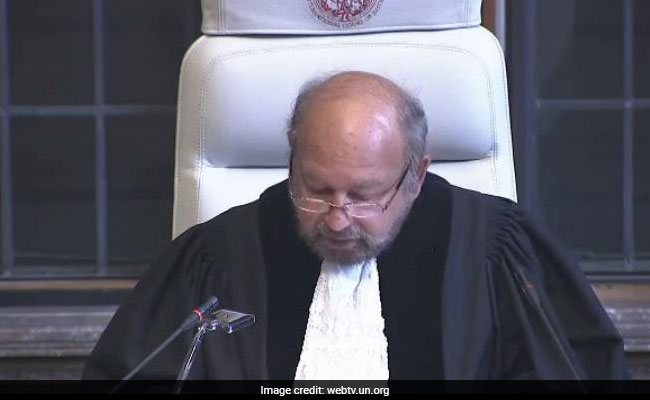 India has asked immediate suspension of the sentence given to Kulbhushan Jadhav by Pakistan
Today, India vs Pakistan Over Kulbhushan Jadhav At International Court Of Justice: 10 Points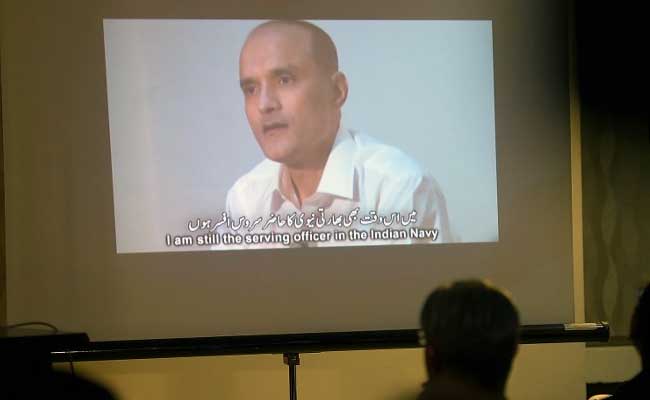 The hearing today will be held at the Great Hall of Justice in the Peace Palace at The Hague in Netherlands.