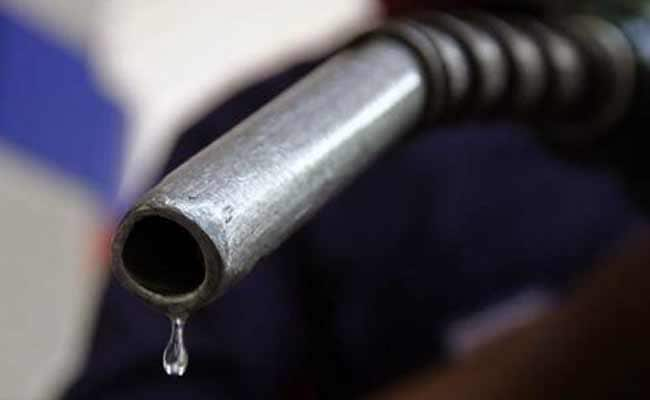 New Delhi:
The Chief Ministers' Sub-Group on Swachh Bharat has recommended a cess on telecom services, petrol and minerals like coal and iron ore to mobilise resources for implementing the cleanliness programme.
The panel has also pitched for viability gap funding, tax exemptions and separate tariff for waste-to-energy and compost projects.
It has also asked to provide a construction aid of Rs 15,000 per toilet and barring people who do not have toilets in their homes from contesting elections.
"Government of India has to levy cess on telecom services, petrol, diesel, iron ore and mineral wealth like coal to pool funds for achieving the 'Swachh Bharat' in next five years," convener of the sub-group and Andhra Pradesh Chief Minister N Chandrababu Naidu told reporters.
Addressing a press conference after the meeting of the panel, Mr Naidu said, "The sub-group has entrusted NITI Aayog to prepare the report on panel's recommendations in next 10 days and then all chief ministers will seek appointment from the Prime Minister to submit the report."
Elaborating further, he said the panel has recommended that the financial burden for implementing the programme should be shared in the ratio of 75:25 between Centre and states, while this should be 90:10 for difficult states (i.e. those with hilly terrain).
Besides, it has suggested that the performing states should be allocated special funds to incentivise the scheme.
For proper treatment of solid and liquid waste, he said that the panel has suggested ways on how to go about solid and liquid waste management.
"We have recommended that Centre should use public private partnership for promoting solid and liquid waste management projects and provide viability gap funding, particularly for waste-to-energy projects," Mr Naidu said.
He said that the panel has also suggested tax exemptions (for VAT, excise, etc) and other regulatory support for waste management projects.
He has also hinted that the regulatory agencies will come up with different tariff for waste management projects.
On the ways to promote use of toilets in the country, he said that the panel has recommended Rs 15,000 aid for constructing toilets and there would be detailed recommendation for community toilets.
He further said that the group has also recommended detailed suggestions on dealing with debris and construction and medical waste.
The panel has also asked for organising annual festivals to create competition under Swachh Bharat Mission by conferring 'Swachh District and States' awards.
Other Chief Ministers who attended the meeting included Devendra Fadnavis (Maharashtra), Manohar Lal Khattar (Haryana), Siddaramaiah (Karanata), Harish Rawat (Uttarakhand) and Lal Thanhawla (Mizoram).