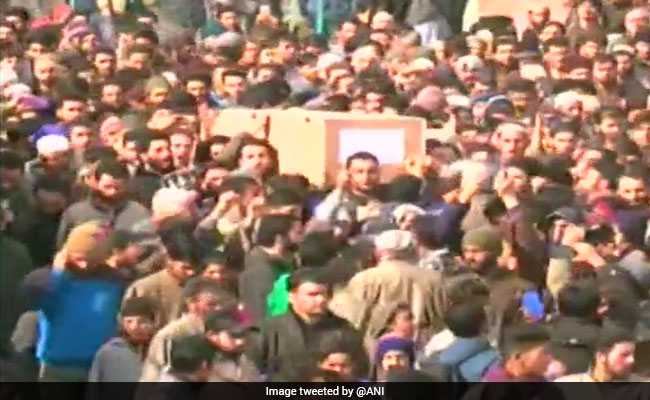 Srinagar:
Scores of local residents turned out on Tuesday to attend the funerals of junior commissioned officer Muhammad Ashraf Mir and other three soldiers killed in the terror attack on the Sunjawan army camp in Jammu.
As soldiers reversed arms to present the last salute to Mir in Maidanpora village in Kupwara district, scores of wailing and weeping locals carried his body in a procession to the burial ground.
Men, women and children from Maidanpora and adjacent villages turned out to attend the funeral of the native who laid down his life in service of the country.
Large number of locals also attended funerals of other three soldiers belonging to Shopian, Anantnag and Pulwama districts, for once, wiping the fault lines seen in the past between funerals of local militants and locall security personnel.
(Except for the headline, this story has not been edited by NDTV staff and is published from a syndicated feed.)