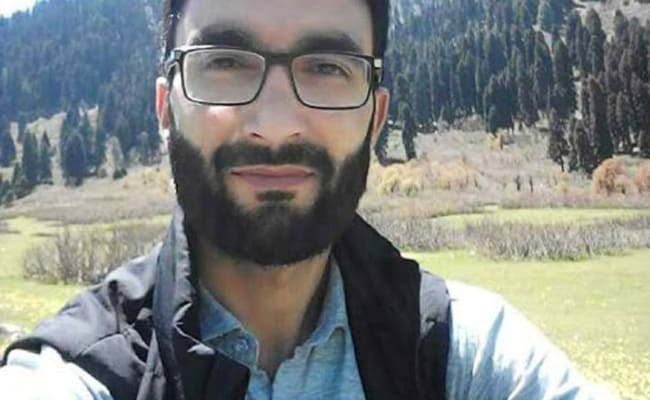 Highlights
Mohammad Rafi Bhat had gone missing on Friday
Students had protested on campus, suspecting foul play
He was among five Hizbul Mujahideen terrorists killed in Shopian
Srinagar:
Mohammad Rafi Bhat's life as a Hizbul Mujahideen terrorist lasted 36 hours. The assistant professor at Kashmir University was shot dead along with a top Hizbul commander, once considered close to terrorist Burhan Wani, by security forces in Jammu and Kashmir's Shopian today morning.
Bhat, a resident of Chundina in Ganderbal district, 20 kilometres from Srinagar, taught Sociology at Kashmir University. A doctorate in Sociology, Bhat had cleared the University Grants Commission's Junior Research Fellowship. He had done research on globalisation and emerging trends in consumerism, a comparative study of rural and urban Kashmir.
His family on Saturday had told the police that he became untraceable since 3:30 pm on Friday. Bhat's mother said she spoke with him last on Friday and he
gave no indication about his plan
to take up arms.
Protests soon broke out on the university campus, with students alleging that there could be foul play over his disappearance. The university's vice-chancellor immediately met with the protesting students and assured them of tracing the missing professor in no time, and also sought the help of the Director General of Police.
This morning, the students found out where the professor had gone - he was among the five Hizbul Mujahideen shot dead by security forces during an encounter at Badigam village in south Kashmir's Shopian district.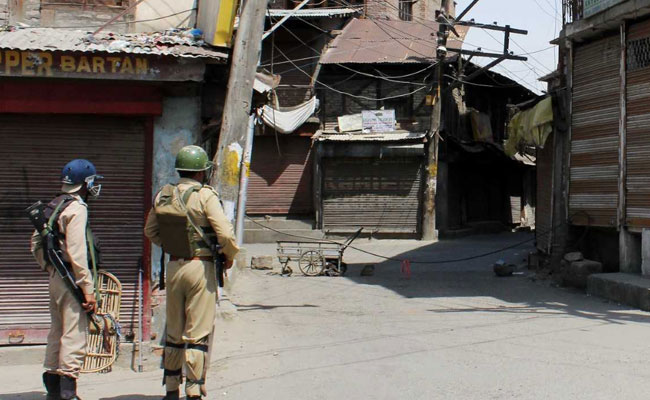 Several youth in Kashmir
who had joined terrorist groups
after Burhan Wani was killed in July 2016 have had a short stint -- some of have been killed within a fortnight of joining the terrorist groups, people familiar with the matter said.
As soldiers of the Central Reserve Police Force (CRPF) and the army surrounded the village where the Hizbul Mujahideen terrorists were hiding, the police said they brought Bhat's family members to the village to persuade him to surrender. He refused, the police said.
"We brought his family from Ganderbal to persuade him to surrender, but the repeated attempts did not materialise," Inspector General of Police in Kashmir SP Pani said.
Mr Bhat was reportedly meeting Hizbul commander, Saddam Padder, when security forces launched the operation. The assistant professor had, however, reportedly joined the terrorist group a few years ago, police sources told NDTV.
With inputs from PTI