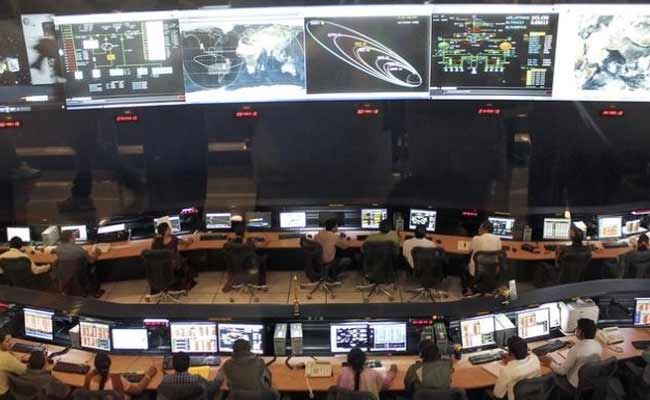 Bengaluru:
India will launch an advanced communications satellite (GSAT-6) in July or August for strategic applications, its space agency chief said today.
"We will launch GSAT-6 for strategic applications in July-end or August beginning, with a special antenna that will have a capability to use a handheld device to communicate from anywhere," Indian Space Research Organisation (ISRO) chairman AS Kiran Kumar told reporters in Bengaluru.
ISRO will use a heavy rocket - geosynchronous satellite launch vehicle (GSLVA Mark II) to launch the 2-tonne GSAT-6 with 10 special transponders from its spaceport at Sriharikota in Andhra Pradesh.
"The six-metre diameter antenna will be one of the scientific instruments onboard the satellite. We are making optical instruments for measurements using optimal techniques," Mr Kiran Kumar said on the margins of a function.
The instruments are also used in telescopes of 1.2 metre and 0.7 metre mirrors, which are measured to nanometer accuracy.
Though the space agency was to launch the satellite earlier for the city-based Devas Multimedia Services Ltd under a pact with its commercial arm Antrix Corporation, the government cancelled the $300 million deal in February 2011 invoking sovereignty and decided to use it for strategic needs.
Under the annulled deal, Antrix was to lease transponders of GSAT-6 and GSAT-6A to Devas for allowing it to offer digital multimedia services using S-band wavelength (spectrum), reserved for strategic use of the country.
Earlier, the ISRO chief flagged off a three-day seminar, symposium and expo on metrology at the Central Manufacturing Technology Institute (CMTI), organised by the Metrology Society of India, southern region on the occasion of 'World Metrology Day', celebrated on May 20.