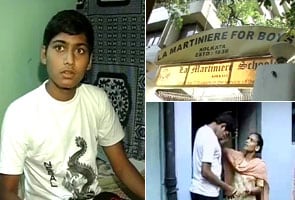 New Delhi:
Spare the rod, or end up in jail. That's the latest warning to teachers who resort to corporal punishment. The Ministry of Women and Child Development has issued a new set of guidelines that bans physical punishment of students.
First violation of the ban will invite up to one year in jail, or a fine of Rs 50,000 or both. For subsequent violations, imprisonment could be extend to 3 years with an additional fine of 25,000 rupees. Heads of schools will be responsible to prevent corporal punishment. Teachers found guilty could be denied promotion, and even increments.
A child rights cell will be set up in all schools where children can lodge a complaint.
Apart from this, the government is also working on the final draft of the Prevention of Child Offences Bill where even parents, realtives and neighbours can be punished for hitting children. The draft bill is expected include not just physical or sexual abuse, but also verbal abuse, molestation and ragging.
This ban comes amidst an angry debate on the issue of corporal punishment in schools across India. The debate was sparked off by the death of Rouvanjit Rawla, the 12-year-old who committed suicide in February, days after being humiliated and caned by the principal of his school, the prestigious La Martiniere School for Boys in Kolkata. Many instances of corporal punishment have to to light since, the most recent involving another prestigious school in Kolkata, St James.
(Read : 'My Teacher Pulled My Hair, Called Me a Dog')