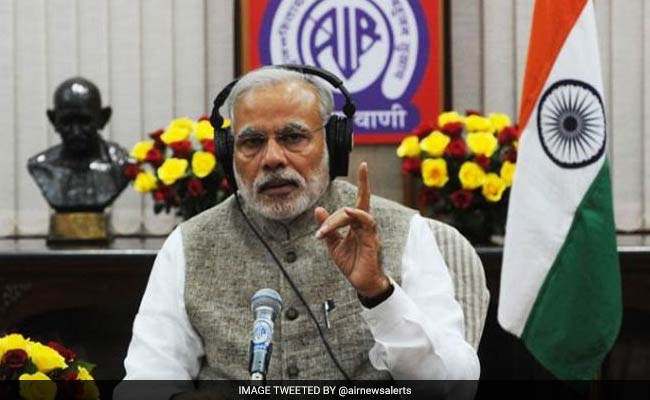 New Delhi:
Prime Minister Narendra Modi in his 45th edition of
Mann Ki Baa
t hailed states for the success of Goods and Services Tax or GST. Describing GST as "a celebration of honesty", the Prime Minister said, "One nation, one tax reform is now a reality...for this I give maximum credit to the states. GST has set a fine example of cooperative federalism and states unitedly contributed towards it."
"Earlier there used to be lots of complaints of inspector raj but now under the GST regime, inspector raj has been taken over by information technology," said PM Modi, highlighting how the tax reform has made the system transparent. "From returns to refund everything is online; GST has done away with check posts and transportation of goods have become smooth thereby saving time and introducing smarter logistics," Mr Modi said.
It is the second time in two days the Prime Minister spoke about GST. On Friday, after laying the foundation stone of Vanijya Bhavan, he had said "Technology has eased ways of doing business and this is going to grow in years to come. The GST has brought positive changes in the economy."
PM Modi's remarks on GST come close on the heels of the opposition's allegations of "flawed GST continuing to haunt trade and businesses."
Former finance minister P Chidambaram last week while addressing the media said that state of the economy was bad in the country due to the wrong policies of the Narendra Modi government. Tyres of three of the four wheels on which the economy rides were punctured, Mr Chidambaram had alleged. The former union minister blamed the government for farmers' distress and joblessness.