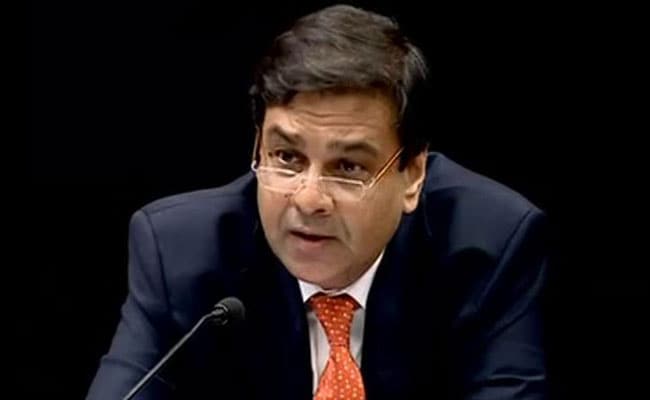 As India undergoes the world's biggest currency overhaul in decades, one official is noticeably absent: central bank Governor Urjit Patel.
The head of the monetary authority has spoken just once since the government invalidated 86 percent of currency in circulation in a surprise move on Nov. 8. Mounting cash shortages pushed the Supreme Court to warn of riots, and a powerful bank union called for Patel's resignation after a senior bureaucrat was tasked with firefighting.
"Generally, measures of this sort are carefully planned well in advance, and the public is given plenty of time in advance to adjust," Robert Hockett, who teaches monetary law at Cornell University and advises the New York Federal Reserve, said by e-mail. "It is generally to be expected, and is typically the case, that the actual issuer of the currency, the central bank, plays the leading, if not the sole, role in these matters."
While Patel's low profile was initially seen as a foil for Prime Minister Narendra Modi's high-visibility administration, it risks backfiring as public anger increases. Credibility and autonomy of the Reserve Bank of India is linked to the value investors assign the rupee, which is sliding toward a record low.
Bold Move
Earlier this month, Modi banned 500 and 1,000 rupee ($15) bank notes in a move he said was essential to root out tax evasion and graft. Patel briefed the press soon after, assuring that enough supplies of fresh bank bills would be shared across the country and life would be back to normal by the end of 2016.
Business leaders such as Ratan Tata, interim chairman of India's largest conglomerate, called on peers to support the "bold" move. However, on the streets, authorities were criticized for poor execution. In a nation where 98 percent of all consumer payments are made in cash, half of the 200,000 cash machines have yet to be refitted to handle the new bank notes. It could take until May to replace all the bills rendered worthless, according to some estimates.
Other experts have been questioning the wisdom in backing Modi's decision to ban the notes. K.C. Chakrabarty, who's held both commercial banking and public policy roles, said he doesn't know how much the Reserve Bank of India was "on board" with Modi's move.
'Benefit of Doubt'
It was Patel's 10-member board that came up with the idea to ban the notes, Power Minister Piyush Goyal told lawmakers on Nov. 16.
The RBI's spokeswoman didn't reply to an e-mail seeking comment on the central bank's involvement in the currency overhaul and Patel's absence. The RBI has been issuing periodic statements assuring on the supply of cash.
"I was in charge of currency management and I saw that it doesn't serve the purpose," Chakrabarty, who was deputy governor at the RBI from 2009 to 2014, said by phone from London. "All I can say is the present governor is a very sensible person and he is very new. So I'll give him the benefit of doubt."
Modi Dominates
When high-value notes were last scrapped in 1978, then Governor I.G. Patel -- no relation to the current chief -- attacked the move. When Patel's predecessor Raghuram Rajan was asked in 2014 for his views on demonetization, he said he'd rather have tax reform.
Patel was handpicked by Modi to lead the central bank, after ties with the government deteriorated under the outspoken Rajan. Even before Modi's unexpected currency announcement, Patel was reluctant to step into the spotlight. As one of Rajan's four deputies the past three years, Patel had spoken at just one public event, compared with about two dozen by his predecessor.
One also must allow for the heft of Modi's personality. After winning a presidential style election with India's biggest mandate in three decades, Modi is the dominant -- some say sole -- force within the ruling Bharatiya Janata Party. Between Nov. 8 and Nov. 22, he's spoken on national TV at least six times on the currency decision, swinging between teary-eyed appeals to the common man and angry attacks against the political opposition, which has been relentless in criticizing his move.
Economic Impact
Perhaps the most important question is whether Patel will come under pressure if the government seeks to profit from the cash ban. Modi's move could expose as much as 5 trillion rupees of unaccounted cash, the government estimates, and former central bank Governor Duvvuri Subbarao warned that it would be " highly ill-advised" to transfer this as a windfall to the government.
The government's decision to ban high-value notes will be positive for economic growth in the medium- and long-term, said Economic Affairs Secretary Shaktikanta Das. It's irrelevant who communicates as long as all information is shared, he told reporters on Wednesday. Das -- who's also on the RBI board -- is in charge of overseeing the currency overhaul, and has been tweaking related rules almost every day since Modi announced the decision.
Meanwhile Credit Suisse Group SA and Deutsche Bank AG have cut their estimates for near-term growth. The slump in economic activity will slow expansion by about 1 percentage point in the year through March 2017, they forecast.
"It is a cabinet decision but, not for the first time, the government machinery is found lacking good communication skills to explain its policies, promptly, clearly and nationally," said Manish Singh, chief investment officer at London-based Crossbridge Capital LLP. "When such a big event like this is happening, one would definitely like to see and hear more from the central bank governor than we have so far."
With assistance from Bibhudatta Pradhan. To contact the reporters on this story: Vrishti Beniwal in New Delhi at vbeniwal1@bloomberg.net ;Anirban Nag in Mumbai at anag8@bloomberg.net To contact the editors responsible for this story: Ruth Pollard at rpollard2@bloomberg.net Jeanette Rodrigues
(C) 2016 Bloomberg L.P
(Except for the headline, this story has not been edited by NDTV staff and is published from a syndicated feed.)