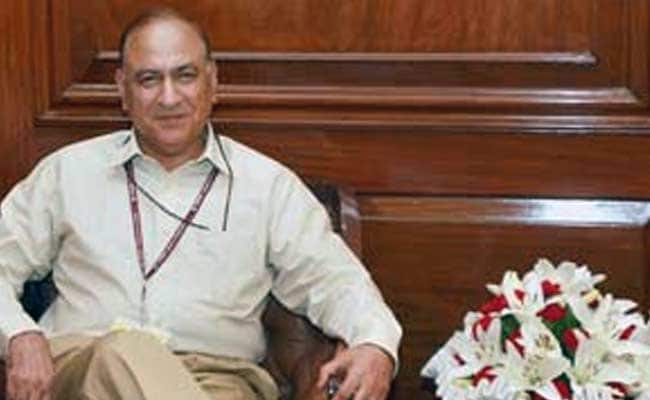 New Delhi:
Taking a tough stand on Union Home Secretary Anil Goswami directly calling CBI officers probing the case of arrested former Congress leader Matang Sinh, the government asked Mr Goswami to go, sources told NDTV.

In face of an extremely unhappy Prime Minister Narendra Modi and the possibility of an unceremonious sacking, Mr Goswami - whose two-year tenure was to expire in July - resigned.

He will be succeeded by L C Goyal, an officer of the 1979 Kerala cadre, who was the secretary of the rural development ministry. Mr Goyal had also been a joint secretary in the home ministry during the tenure of former minister Shivraj Patil.
PM Modi decided to take a tough stand after a nearly a 90-minute meeting with the officials in his office, sources said. Mr Goswami was asked to explain his side of the story -- first to the home minister and then to the members of the PM's Office.
He reportedly admitted that he did make the call to CBI officers - but did not interfere in the case.

But the explanation did not satisfy either the home minister or the Prime Minister, and his act was considered a gross violation of rules.

Sources in the PM's Office said action was initiated was to send out a clear signal that the Modi government was ready to back bureaucrats in their decisions and duty, but was against those stepping out of line.


Matang Sinh, a former junior home minister, was arrested last week in the Saradha ponzi scheme in which thousands of small investors in Bengal and Odisha were cheated out of their savings.
The CBI alleges there were large, unexplained transactions worth Rs 30 crore between Mr Sinh and Saradha, which need investigation.
Anil Goswami is the third top official to land in trouble with the government. Last week, the government removed Sujatha Singh as Foreign Secretary, seven months before her retirement, and replaced her with S Jaishankar, the former US envoy.
Earlier this year, top missile scientist Avinash Chander was removed as chief of India's Defence Research and Development Organization.