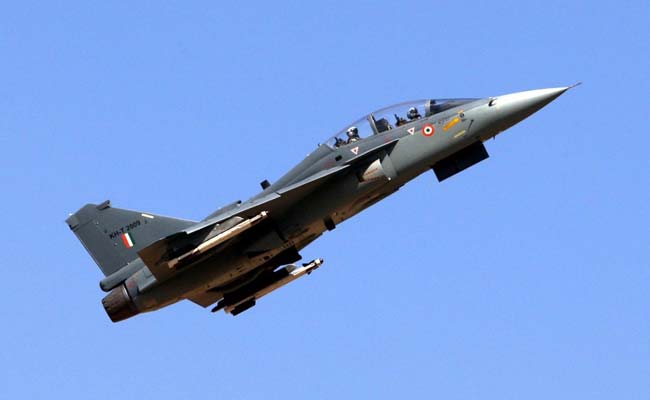 Highlights
Fighter jet Tejas to fly at Bengaluru air show, biggest in Asia
Air Force has ordered 83 of these for 55,000 crores
Navy rejected it, but is open to considering upgraded version
India's first home-made warplane, the Tejas, will be shown off at the opening of Asia's largest air show in Bengaluru today, where foreign manufacturers like Lockheed Martin and Saab are also competing to land multi-billion dollar defence contracts.
The Tejas Light Combat Aircraft has been 33 years in the making. But one of the most criticized aviation projects in India has now crossed a series of developmental milestones and is being inducted into the Air Force. In November last year, the government ordered 83 improved Tejas MK 1A fighters for about 50,000 crores.
To prove the Tejas' stature, the Indian Air Force Chief, Air Chief Marshal BS Dhanoa will fly the plane today. The Tejas was also part of the Republic Day fly-past this year, the first time the government cleared the flight of a single-engine fighter over Delhi's major Rajpath avenue in decades.
Test pilots at the National Flight Test Centre, which is working on increasing the operational capabilities expanding the flight envelope of the Tejas, have told NDTV that it is as easy to fly as the Mirage 2000, one of the frontline jets in service with the air force. Equipped with an Israeli air-to-air radar, the Tejas is now in the process of testing its ability to be refuelled mid-air, in the process doubling its operational range.
In December, the navy rejected the naval variant of the Tejas as being too heavy. That prompted the navy to issue a request last month for information on 57 foreign planes for its aircraft carriers. But NDTV has learnt that the navy is open to considering an updated version with a new engine that would make the Tejas capable of carrying a reasonable load of missiles and other weaponry while deployed on aircraft carriers.