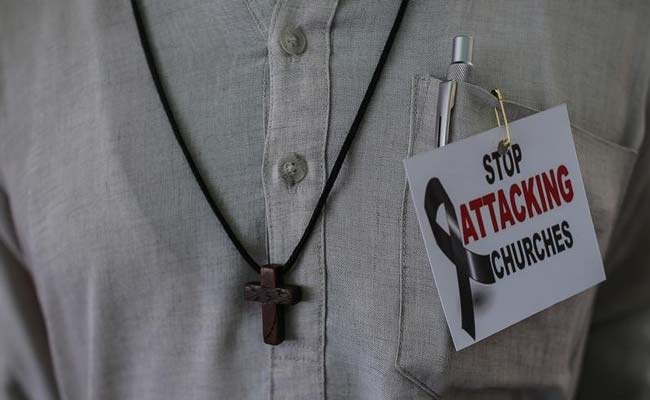 Julio Ribeiro, former Mumbai Police Commissioner, said on Monday that he feels like he is on a hit list following the spate of attacks on churches and Christians across the country in the last few months.

"I never felt like this for 85 years," Mr Ribeiro told NDTV. "I have worked for the people without bothering about their religion. Suddenly we find that they are saying that those who do not practice the majority religion are not Indians. This is ridiculous," said the highly decorated officer who also served as director general of police in Punjab.

For his services, Mr Ribeiro has been awarded the Padma Bhushan, India's third-highest civilian award.

He warned against religious intolerance remaining unchecked. "We do not want to become another Pakistan. Look at what is happening there. Are we going to follow the same path? This is very dangerous."

Many Christians who prayed and held vigils across the country on Monday to protest against the rape of a 72-year-old nun in Bengal over the weekend said the government of Prime Minister Narendra Modi has not done enough to protect their religion after a spate of attacks.


The former Mumbai top cop said the Christian community in India now needs someone to stand up and speak for them and he feels he is best placed to do so.
Mr Ribeiro recounted how he had taken up challenging assignments during his career and served people without being bothered about his religion. "When an RSS parade was attacked where 25 men were shot dead the then Punjab Governor and I rushed to the spot to console the grieving families. The governor's experience was different from mine. He was heckled and asked to go back. I was welcomed by the families because of my service," Mr Ribeiro said.
Several people, including his grandchildren, voted for the BJP expecting it would less corrupt, he said, adding, "Then suddenly we find there is no talk about jobs and development but about people wanting to reconvert. I think they have got their priorities all wrong."