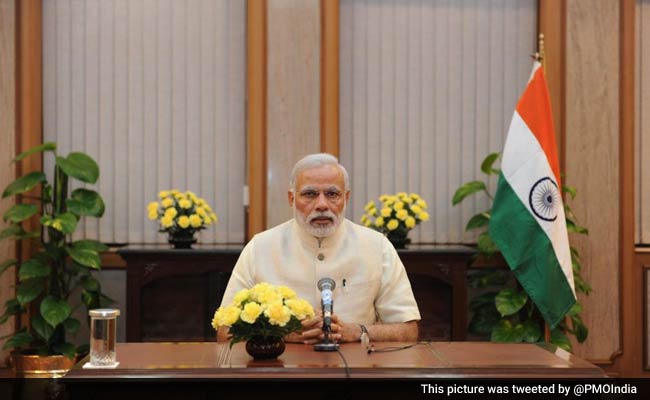 Brussels:
Keen to expand economic ties with India, the European Union (EU) has sought a 'political push' by Prime Minister Narendra Modi to restart the stalled talks for the Free Trade Agreement (FTA) and expressed readiness to adopt flexibility to iron out differences on crucial issues.

Noting that finalising the long-pending pact was a major priority area for it, the 28-member powerful bloc said sticky issues relating to intellectual property rights (IPR), data security for IT services and tariff in the automobile sector can be resolved through talks.

Top European Union officials handling trade issues with India said they are reaching out to Commerce Minister Nirmala Sitharaman to resume the negotiations for the FTA at the earliest.

The last round of talks on the FTA was held in May, 2013.

Head of India Division at the European External Action Service Maria Castillo Fernandez said the EU was ready to show flexibility on all major issues that have stalled the talks as the FTA will be a "win-win deal" for both the sides.

Policy Officer for India at European Commission's Directorate General of Trade Roberto Cecutti said: "We are ready to review all outstanding issues, including in the automobile sector. We are intensifying our efforts to restart the talks."

Expressing disappointment over delay in finalising the pact, Chairman of the European Parliament Delegation for relations with India Geoffrey Van Orden said Prime Minister Modi should make a political push for making fresh initiatives to put the FTA talks on fast track.

"I think Modi is a man who wants to get things done. I think it is the word from the top that works in India. I think the word needs to come from the top," Mr Orden said when asked about the issue.

The EU has been India's largest trading partner and Mr Orden said both sides should try to finalise a "realistic and meaningful" trade pact by the next year which will be a real step forward in significantly expanding economic engagement.

The two-way commerce stood at $ 101.5 billion in 2013-14. It was $ 57.25 billion during April-October this Fiscal.

Mr Orden said tariff on cars coming from India to Europe was less than 10 per cent while the tariff imposed by India on cars from Europe is around 130 per cent and sought a pragmatic resolution of the issue among other things.

A number of EU officials expressed confidence of holding the EU-India summit later this year which they feel will give a new push to relationship between the two sides.

A top diplomat said besides FTA, the EU was looking at insurance, banking and retail as major areas for economic engagement with India.


Officials involved in trade talks said labour laws and issues relating to sustainable development were important to them.
"The FTA is not all about tariff reduction but its much more about market access, investment protection and labour laws and issues relating to climate change as well," said a senior official.
On medicine, which is another sticky issue, the official said nothing in the FTA will touch upon the IPR legislation and patent legislation concerning access to medicines, including generic medicines.
In May, 2013, both sides failed to bridge substantial gaps on crucial issues, including data security status for IT sector.
Launched in June 2007, negotiations for the proposed Broad-based Trade and Investment Agreement (BTIA) between India and the European bloc have witnessed many hurdles as both the sides have major differences on crucial issues.
The two sides are yet to iron out issues related to tariffs and movement of professionals but the EU has shown an inclination to restart talks.
Besides demanding significant duty cuts in automobiles, the EU wants tax reduction in wines, spirits and dairy products, and a strong intellectual property regime.
On the other hand, India is asking for granting 'data secure nation' status to it by the EU. The country is among nations not considered data secure by the EU.
The matter is crucial as it will have a bearing on Indian IT companies wanting market access.
The EU law mandates that European countries doing outsourcing business with countries that are not certified as data secure have to follow stringent contractual obligations which increases operating costs and affects competitiveness.
India also wants liberalised visa norms for its professionals and market access in services and pharmaceuticals sector.