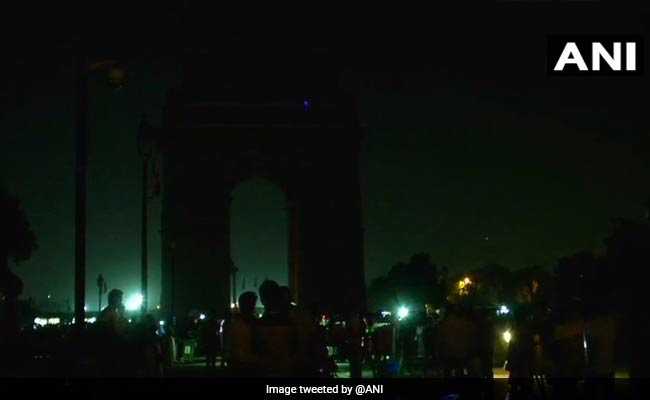 New Delhi:
People across the world are doing their bit "by switching off" for the environment for an hour on the occasion of Earth Hour 2018.
Environment Minister Dr Harsh Vardhan earlier in the day appealed to the citizens of the country to join Earth Hour's "Give Up to Give Back" campaign by switching off all non-essential lights between 8:30 pm to 9:30 pm.
Elaborating on the "Give Up To Give Back" campaign, the World Wildlife Federation on its official website said, "This year, Earth Hour is the launch of the GIVE UP movement. It's time to give up wasteful behaviour and consumption without thought. GIVING UP is about our power to change the world." The WWF is also inviting social media users to share how they are minimising wasteful behaviour.
Earth Hour, which started in 2007, has been described as the "largest grassroots movement for climate change" by the organisers, according to international news agency AFP.
"It aims to raise awareness about the importance of protecting the environment and wildlife," Earth Hour organiser WWF Australia chief Dermot O'Gorman told AFP.
Among the Indian landmarks that dimmed their light to raise awareness were India Gate in Delhi and Gateway of India in Mumbai.
To mark the occasion, Kuala Lumpur's Petronas Towers, as well as the famous harbour skylines of Hong Kong and Singapore plunged into darkness, AFP reported.
In Philippines, kids and youth joined hands at the awareness event as conservation of environment became the talking point; while people in Japan and Singapore also participated to mark the event.
#EarthHour is about to sweep across Philippines, Malaysia, Singapore & Hong Kong! RT if you're celebrating! Switch off & #Connect2Earth: https://t.co/SPfRz0Wyrepic.twitter.com/WMTAA8PWat

— WWF (@WWF) March 24, 2018
#EarthHour has reached Japan! Are you ready to switch off and #connect2earth? pic.twitter.com/CmgovHRUL4

— WWF (@WWF) March 24, 2018
#Singapore celebrates #EarthHour 2018 by teaching people about the impacts of plastic! How will YOU #Connect2Earth? Tell us on our pinned post at https://t.co/tHRt2qy1tm © Wisnu HY / WWF-Singapore / Victor Mok / Isaac Benjamin Ong pic.twitter.com/kGdS8nNiFo

— Earth Hour (@earthhour) March 24, 2018
Buckingham Palace, Windsor Castle and the Palace of Holyroodhouse are also among the world landmarks that will plunge into darkness to observe Earth Hour 2018.