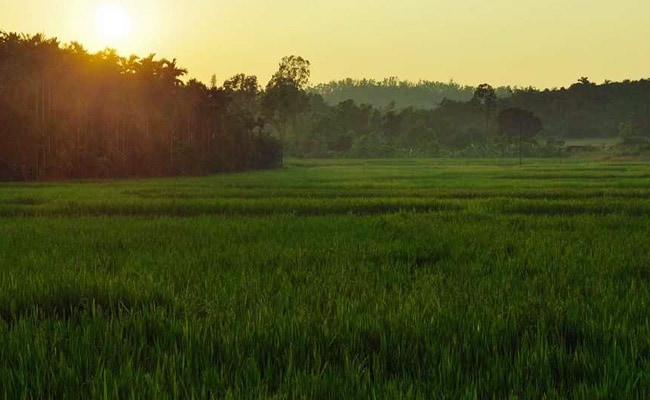 Srinagar:
Rice farmers in Jammu and Kashmir are in a bind over what to plant this season, following a prolonged dry spell in January and February. The state irrigation department has found a 'solution' to the water shortage -- it has asked farmers not to plant paddy this season as this crop needs a lot of water to grow, news agency ANI reported.
The department has suggested that farmers may go for other cash crop whose cultivation needs less water. The dry spell has pulled down water levels in streams that are vital for irrigation.
Farmers in Kashmir valley, however, say their land is suitable for cultivating rice and it is difficult to grow any other cash crop on them. A cash crop is produced for sale in the market, and not for the grower's own consumption.
"Water level is very low this year due to dry winter in Kashmir, but this is the initial stage of paddy farming in Kashmir valley... till full paddy season comes we have expected rains that will end the water shortage and suggested farmers not to panic," Kashmir agriculture department director Altaf Aijaz Andrabi said.
The irrigation department issued the advisory in the last week of March, asking farmers in north Kashmir not to sow paddy this season due to water scarcity.
The farmers are also wary of a drought as hundreds of them depend on rainwater that collects in their paddy fields over a period of time before the planting process begins. Later, they take water from streams to irrigate the crop.
The state agriculture department is working on a contingency plan.