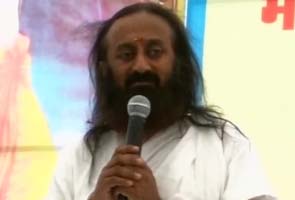 New Delhi:
Spiritual guru Sri Sri Ravi Shankar has issued a clarification over his reported remarks on government schools and Naxalism.
"All government schools and colleges should be privatised. The government should not run any school. It's often found that children from government schools get into Naxalism and violence. Children from private schools don't get into this," he was quoted as saying by media reports.
But following a controversy over these remarks, the Art of Living founder today said that he has been misunderstood. "I said what I said, so I could encourage these private institutions to open up in more places. I just wanted to give some incentive to them to start up more educational institutions. I'm not that foolish that I would say that all government schools would breed Naxalites. I try not to make such generalisations. Whatever I say, I say in an informed manner."
More clarification followed on his Twitter account: "I specifically referred to sick government schools in Naxal affected areas. Many who have turned to Naxalism have come from these schools. I did not say all Govt schools (where lakhs study) breed Naxalism. Great talents have emerged from these schools & I would never generalize."
Sri Sri's reported remarks had sparked a controversy and shocked many. Human Resource and Development Minister Kapil Sibal said, "I started from a government school, many parliamentarians started from a government school and we are not Naxals...I don't think someone who is sane could have said this and I'm sure that the person you are attributing it to, could not have said this."